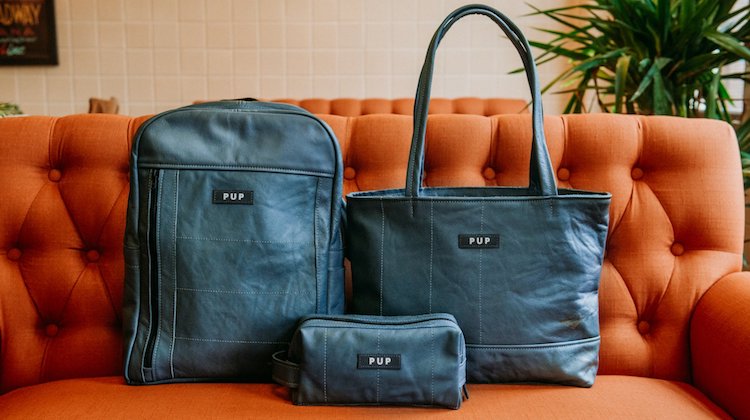 If you've ever looked at a train seat and thought to yourself, "Wow, that would make a great fashion accessory," you're in luck.  Amtrak is replacing the leather seat covers in Acela trains that run from Washington to Boston, and transforming the old covers into luxury handbags.
Amtrak has partnered with People for Urban Progress (PUP), an Indianapolis-based non-profit specializing in civic sustainability, to carry out the project. Amtrak says it's a sustainable way of updating their trains.
Amtrak recently announced the upholstery upgrade as a temporary fix until it rolls out its new fleet of Acela trains, which are due in 2021. By donating the old leather covers to PUP, Amtrak will cut back on waste. The company's goal is to recycle 20 percent of its waste by the year 2020, according to sustainability manager Kara Angotti.
PUP will use Earth-friendly methods to clean, cut and repurpose the leather materials.
"Collaborations like this allow us to continue to advance the idea of taking careful consideration of how we recycle our cities' resources," said Andrea Cowley, executive director of PUP. "We make the used into useful through great design which, in turn, allows us to address civic sustainability."
With 6,080 seat covers, PUP has its work cut out for it. So far, they've released the Agent Backpack, Passenger Tote and Dispatch Dopp Kit. However, they'll continue to create and sell new products over the next year until the leather runs out.
For bags made from used, scrap material, they're far from cheap. Then again, customers are buying more than just bags — they're buying a really cool story. To browse the bags, visit PeopleUp.org.