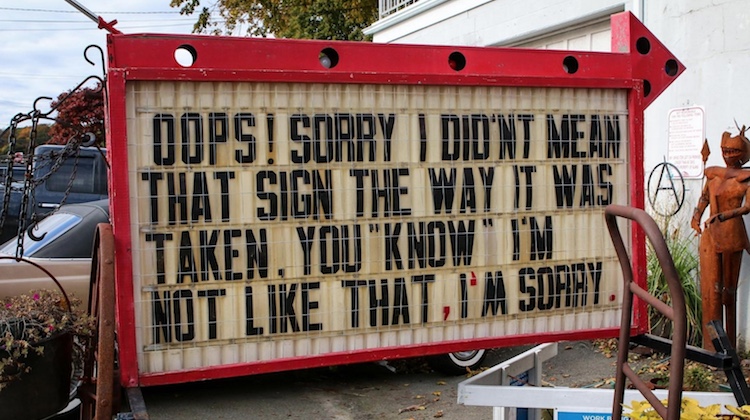 Here's a good rule of thumb: Never talk politics with customers, unless you're willing to lose clientele over it.
Auto trimmer Alan Zielke in Tiverton, Rhode Island, learned that lesson the hard way last week, after he posted messages on his shop sign that appeared to support Cesar Sayoc, the man accused of mailing a series of pipe bombs to Democrats, critics of President Donald Trump and others.
The message board in front of Alan's Auto Upholstery & Window Tinting read: "See! Liberal Democrats stop your evil hate! You never know who or what you are dealing with. Enough. Be careful what you do and say. Carma. What goes around comes back around."
The other side of the board read: "Next time may not be so incompetent," an apparent reference to the fact that none of Sayoc's bombs exploded.
They aren't the first controversial signs Zielke has posted in front of his shop. An online search reveals a series of divisive messages previously displayed. Among them: "Democrats CNN MSNBC CBS ABC NBC are all un-Amerian sh-t holes a disgrace to all." (Yes, American is spelled incorrectly)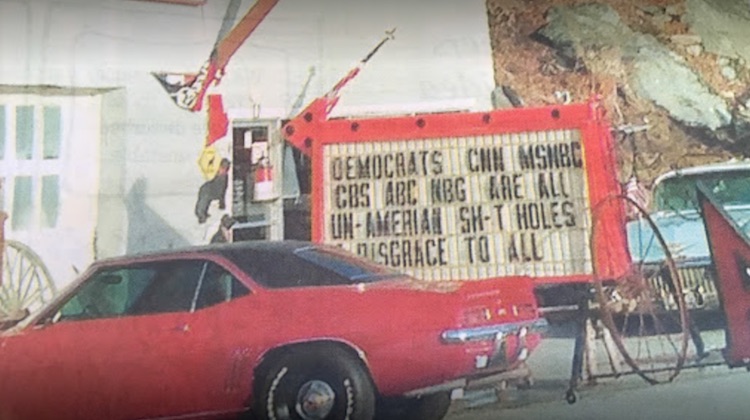 Not surprisingly, the recent messages caused controversy in the city of Tiverton and complaints were lodged with the local police department.
"We received a citizen complaint, especially given everything going on in the nation, many citizens were very offended by that," Police Chief Patrick Jones told The Herald News.
Police questioned Zielke over the matter.
"He was very cooperative, very apologetic. He has no violent tendencies. He has no weapons and no access to weapons," Jones said of Zielke. "He's not a racist or a member of any group."
Jones said Zielke assured police that he did not intend to harm anyone. The police chief added that Zielke has a right to free speech.
Still, the community fallout may be long lasting, and could even impact his business' bottom line. The shop's Facebook page is riddled with complaints.
"People think I'm a mad bomber now?" Zielke asked The Herald News.
He told the newspaper that people misinterpreted the sign, but declined to explain its intended meaning.
"It's just totally taken out of context," Zielke said. "Liberals don't have a sense of humor. It's ridiculous."
In an attempt to rectify the situation, Zielke has posted a new message outside his trim shop.
"Oops. Sorry I didn't mean that sign the way it was taken. You 'know' I'm not like that. I'm sorry," the front side read.
On the other side: "What happened to our contry? Remember when! Don't you wish!"
[Photo via The Herald News / Meredith Brower]