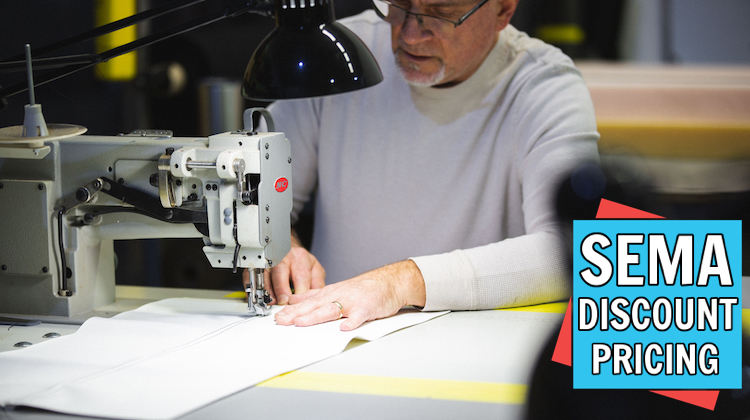 This month only, NC Carpet Binding & Equipment is offering special SEMA DISCOUNT PRICES on all of their industrial sewing machines!
No need to wait for the SEMA Show in November. Save time and airfare by taking advantage of the DEALS now!
From May 1 – 31, enjoy STEEP DISCOUNTS on the most popular models, including the brand new NC1 single-needle machine and NC11L twin-needle long-arm machine.
THAT'S NOT ALL! NC is offering FREE SHIPPING on all twin needle, long arm and decorative stitch machines, as well as carpet sergers.
PLUS NO TAXES and an unprecedented 5-YEAR LIMITED WARRANTY (the industry standard is 1 year).
"It's our hope that the early SEMA Specials provide shops with the incentive to upgrade their sewing workroom. We look forward to welcoming you into the NC Family," said CEO Mal Maher.
Check out these huge price cuts!
See a machine you like, call: 1-800-526-1184
NC1: $1450 / Now $1249
This single-needle, walking-foot is offered at an entry level price, but it's far from entry level.
NC5L: $5500 / Now $4799 – Free Shipping!
From straight stitches to zig zags, this 21" walking-foot machine has you covered.
NC6: $1850 / Now $1599
On sale since the 1970s, this single-needle, walking-foot is a workhorse.
NC6L: $4900 / Now $4399 – Free Shipping!
How about a 30" long-arm? This is NC's biggest selling specialty unit.
NC7: $7000 / Now $6199
For shops that need it, this extra heavy-duty lockstitch machine can sew through anything.
NC11: $3500 / Now $3099 – Free Shipping!
Imagine all the possibilities with this twin-needle, flat-bed walking-foot.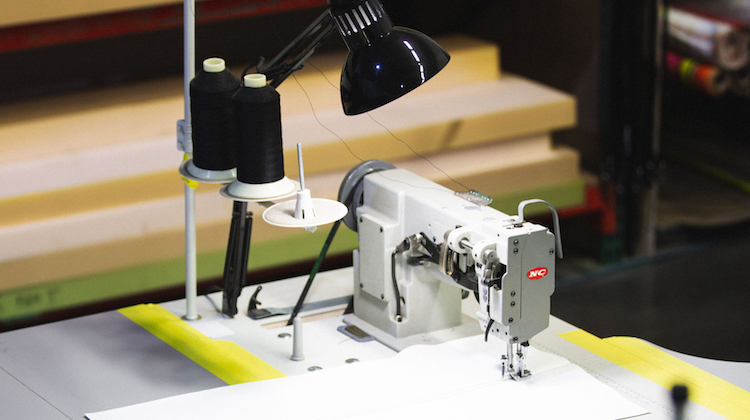 NC11L: $5500, Now $4799 – Free Shipping!
Need increased height? This 25" twin-needle, long-arm will do the trick.
NC1508NH: $1850 / Now $1649
Sew anything with ease with this extra heavy-duty, walking-foot machine.
NC553: $2700 / Now $2199
In the market for a cylinder-bed, walking-foot machine? You've found it!
NC-Post: $3950 / Now $3499 – Free Shipping!
This twin-needle, post-bed, walking-foot machine is equipped with a split bar.
NC1646-OS: $11,900 / Now $10,250 – Free Shipping!
Set off any custom interior with this automated decorative stitch machine.
NC 81200AIR Auto Mat Serger: $6250 / Now $5850 – Free Shipping!
This industry standard machine has been made in the USA for more than 70 years.
NC High End Leather Skiver: $1600 / Now $1399
Get rid of unsightly bulk with this new leather skiver, complete with servo motor workstation.
Want More? You got it!
This month only, take 10% OFF and FREE SHIPPING on all NC Threads, tools, scissors, and JK Tapes for paint and interior panel protection.
This isn't a deal you want to miss!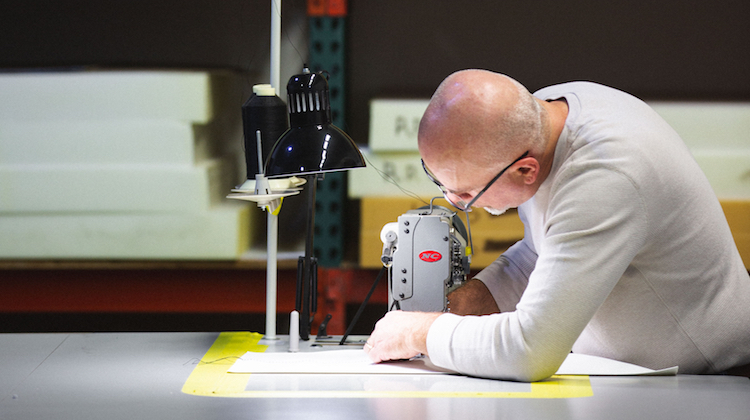 Free Financing
Need more incentive? How about INTEREST-FREE FINANCING?
With NC's 12-months, interest-free financing program, it's possible for every auto upholstery shop – large or small – to own a quality sewing machine.
NC works with Marlin Business Service Corp to offer trimmers this unique opportunity. Marlin is the leading provider of credit to small businesses in the United States.
ACT NOW before it's too late! Call to order 1-800-526-1184
To learn more about NC Carpet Binding & Equipment, visit N-CCarpet.com. You can also follow them on Instagram and Facebook.
[Photos via Outside Van]