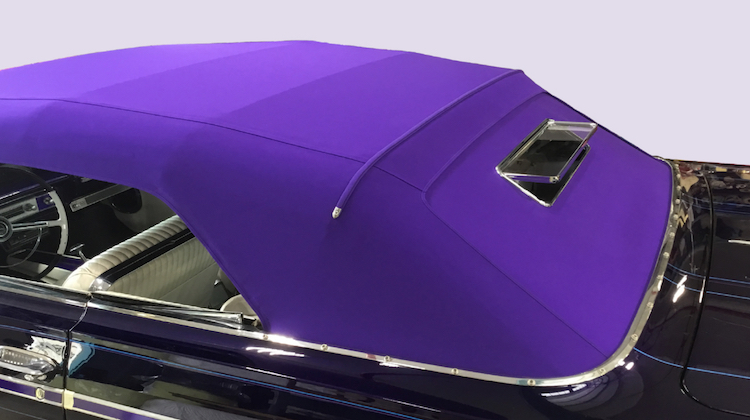 Bored with conventional convertible tops? Then check out Electron Top's custom tops program!
"Our custom tops can be modified to your specifications and be produced in many unique, less conventional materials or colors," says Electron Top. That includes green, purple and even hot pink!
Clients with custom classics or show-stopping lowriders will love these tops! Of course, you can have them made for modern cars too.
For more details, check out the flier below. And keep scrolling for a special Mother's Day issue of "Keep in Touch!"
We're big fans of Electron's quality convertible tops, great customer service and commitment to the industry. In fact, Electron Top is one of the few manufacturers left that refuses to sell products directly to the public. Basically, they're limiting their market to ensure our prices aren't affected.
Show your appreciation and support by setting up a business account today. Visit ElectronTop.com or call (800) 221-4476. While on the phone, request a copy of their 2019 product catalog.