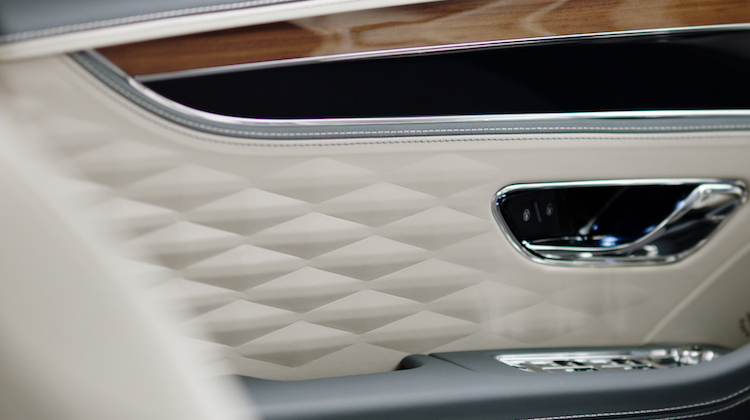 Bentley Motors just teased the interior of its new Flying Spur, which features 3D diamond trim.
Craftsmen embossed — they did not sew — the pattern into the vehicle's leather door panels. Bentley describes the design as "an automotive world-first."
"The new material, developed by the team of exceptional craftsmen and women based in Crewe, England, is just one of many new, advanced features and technologies that Bentley will introduce with the third generation of its Grand Touring sedan," Bentley Motors said in a statement.
Of course, we've seen 3D diamond pleats before — most notably stitched by Alea Leather. Hell, Gottfried Upholstery even sewed 3D dragon-scale pleats. But Bentley's embossed approach looks particularly cool.
The all-new luxury grand touring sedan is expected to debut later this year to mark Bentley Motors' 100th anniversary. The base model will start at more than $200,000.