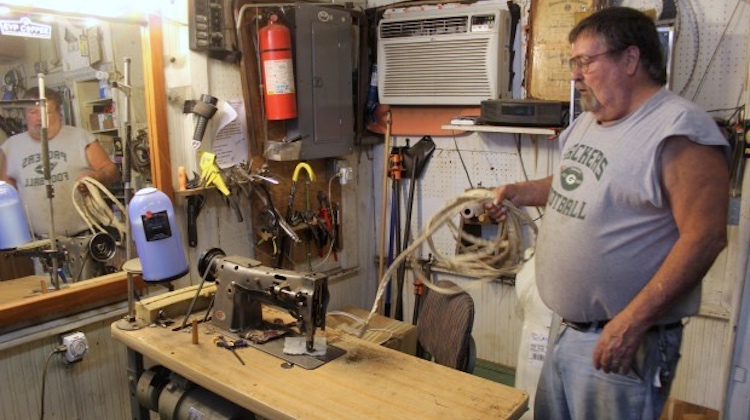 Mark Lambrecht of Exquisite Upholstery was recently the subject of a mini-profile in the Sauk Prairie Eagle.
Mark, whose father and uncle were also upholsterers, got his start in the craft in a peculiar way. "I messed up a cushion on my couch and my dad (helped me fixed) it," Lambrecht said. "He told me 'You're going to do it yourself, you're going to buy the fabric and I'll show you how to do it.'"
Still, Mark didn't take to the craft immediately. In fact, he went on to serve in the U.S. Air Force for five years and drove a truck for 15 more before deciding to follow in his family's footsteps.
In 1998, Mark and his brother opened Exquisite Upholstery in Reedsburg, Wisconsin. The shop does a bit of everything, including auto, marine and motorcycle upholstery.
"It's hard work, It's not easy to do," Mark said. "People just starting out don't know what it entails. They don't know there's millions of staples to pull out, or tacks, or whatever. You have to have math skills, you have to have some fabrication skills, you've got to know how to take things apart and put it back together."
"I love doing it, It's an art to me," he added.
Still, Mark is considering retiring. "I'm getting to that age now, where in five years I might sell the business," he said.
In the mean time, he's open to teaching the next generation of upholsterers. In fact, his son Chris has already begun learning.