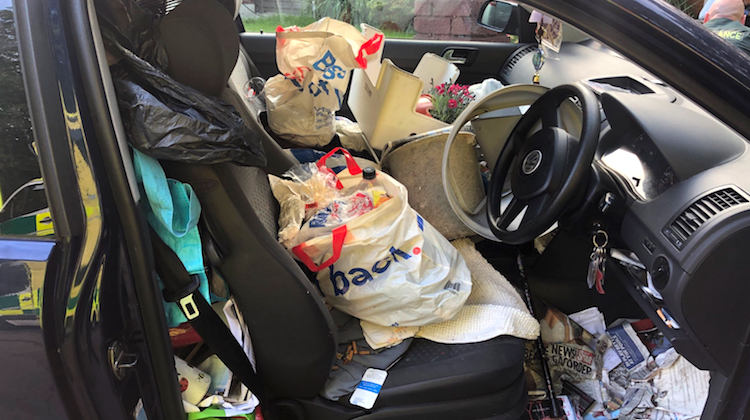 An English driver crashed his car because the interior was so messy that he couldn't find the handbrake.
Police responding to the accident in Hampshire, said the amount of garbage in the vehicle's cabin made it inoperable.
In addition to several full trash bags, officers found plants, stacks of newspapers, old coffee cups, clothes, plastic wrappers and a fan inside.
The police department tweeted a photo of the messy interior, and even joked about it being cleaner than prospective prime minister Boris Johnson's car, which was recently photographed in its own filthy state.
"Boris Johnson's car is a dream compared to this one! Driver couldn't get the handbrake on and rolled back into a parked vehicle. I wonder why?," they said.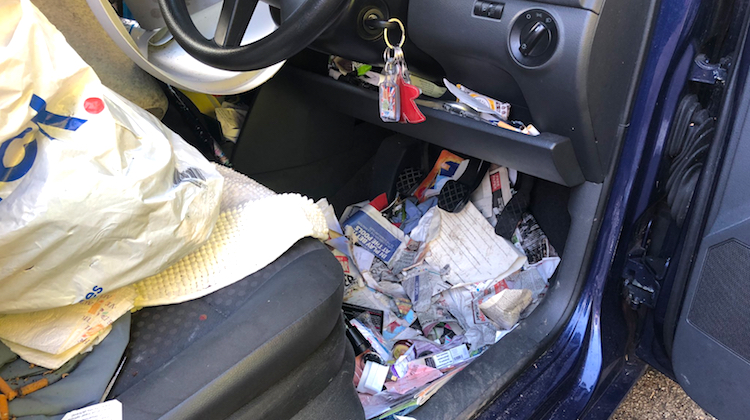 Fortunately, no one was inured in the accident. But it does make us wonder about UK drivers — in May, we wrote about another English motorist fined for having a messy car.
Most of all, we're concerned for UK trimmers. Are all your customers dirt balls?