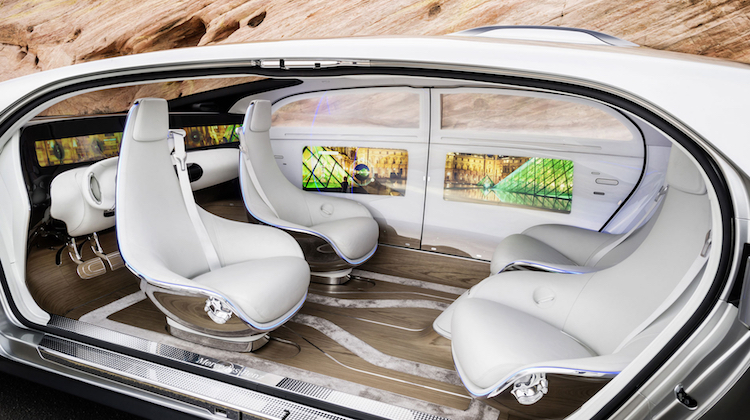 Most modern cars have power-adjustable front seats and steering wheels. But everything else may soon become adjustable too.
In a recent article titled "Designing a Car Interior Fit for the Future," tech writer Alfred Lethbridge points out one peculiar way automakers are preparing for ride-share culture and autonomous driving:
Car sharing, for one, means the interior mechanisms need to be adjusted more often for different drivers, each with their own preferences and sizes. Mechanisms in seats or car mirrors must accommodate this demand to ensure a smooth adjustment that is built to cope with increased use.
Also, more adjustment mechanisms are being introduced to enable more flexible interiors as autonomous driving becomes more popular.
This means car interior designs will shift and expand to swivel seats that may offer passengers increased comfort
Basically, cars will have to accommodate a wider range of passengers in a greater number of configurations. The only way to do that is to design interiors that allow for more adjustment.
In fact, automakers are already developing swivel, reclining and stow-and-go seating, as well as collapsible consoles and flexible armrests — among other versatile features.
Of course, many of them will also likely work on body sensors.