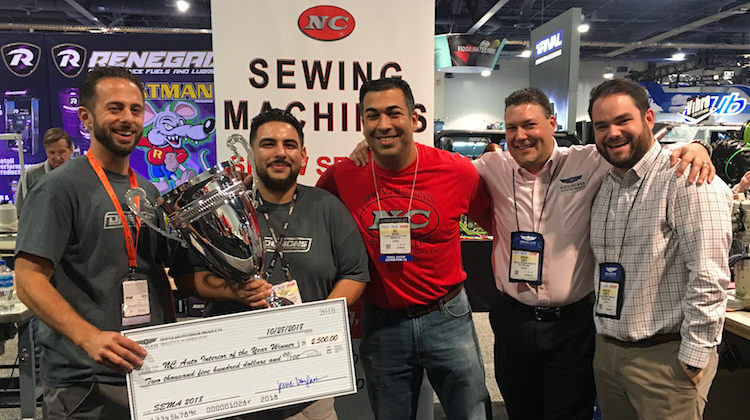 Time is running out to enter your best project for the "NC Auto Interior of the Year" award. So what are you waiting for?
This year's winner will receive a giant trophy, a $2,000 gift certificate to Douglass Interior Products, a profile in The Hog Ring and coveted bragging rights.
That's not all! Everyone who enters will also have a chance to win a drawing from Douglass Interior Products. They're giving away a $1,000 gift certificate and NC high-end leather skiver.
With so much up for grabs, there's no good reason not to enter!
How to Enter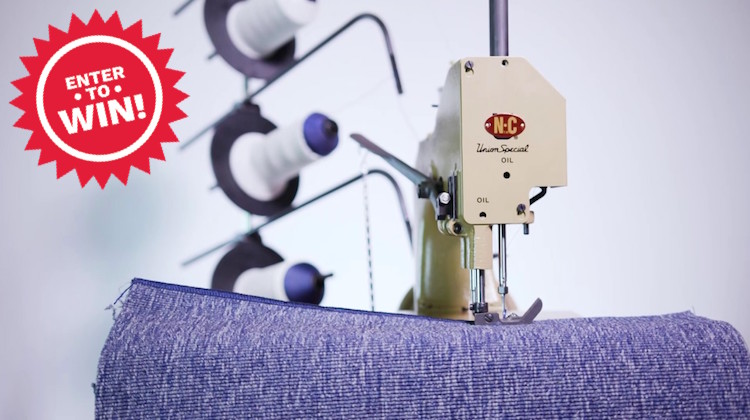 To submit your interior project for judging, follow these simple steps:
1. Upload your photos to Instagram, tagging @NC_Carpet_Binding, @Douglass_Interior_Products and @TheHogRing.
2. Use the #NCAutoInteriorOfTheYear.
3. Email photographs of your project to malmaher@nccarpet.com. Include your name, business name and address, as well as details of your work. The more details you provide, the easier it is for the judges to make an informed decision.
4. Complete the above two steps by November 5.
NC Carpet Binding & Equipment will announce the winner at this year's SEMA Show in Las Vegas. But you don't need to attend to win.
Last Year's Winner
DJ Designs won the first annual "NC Auto Interior of the Year" award, which was announced on the sidelines of the 2018 SEMA Show.
Danny Williams and his team won for a jaw-dropping custom 1970 Chevelle interior.
Talented trimmers from across North America gathered in NC's booth, where they honored the California trim shop with the prestigious award. It was one of the few moments in our industry's history where professional trimmers gathered to celebrate their craft and honor a talented and deserving peer.
Thanks to NC Carpet Binding & Equipment and Douglass Interior Products for making it possible!
It's Happening at SEMA
It's true that the winners will be announced at the SEMA Show in Las Vegas. However, you don't have to attend to enter and win.
The 2019 SEMA Show will be held November 5 – 8 at the Las Vegas Convention Center.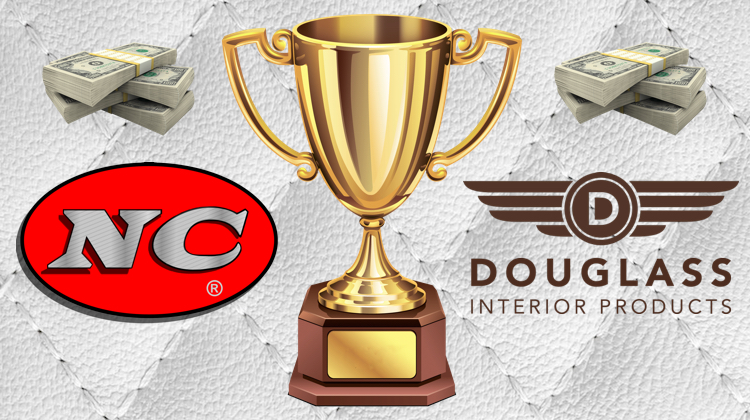 To learn more about NC Carpet Binding & Equipment and check out their high-quality sewing machines, visit N-CCarpet.com. Follow them on Instagram at @NC_Carpet_Binding.
Also visit Douglass Interior Products to see their line of leather and supplies at DouglassInteriorProducts.com and @Douglass_Interior_Products.