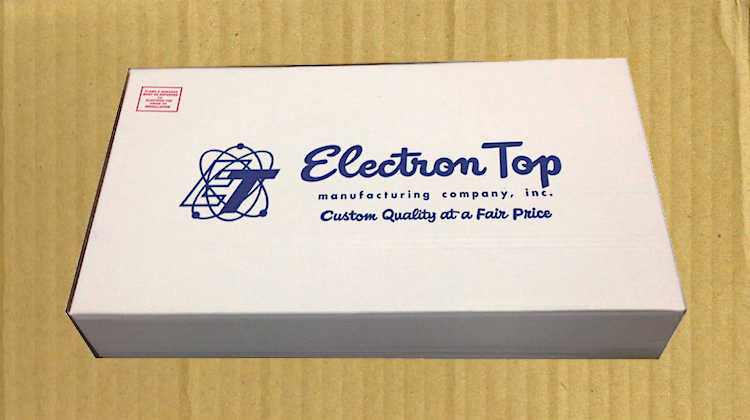 Who do you want to trust your reputation to? That's the question Electron Top is asking all of its customers.
In this new age of convertible top sales — where people can buy inferior, off-brand tops online for a fraction of the price — it's a question worth pondering. Especially if your shop has experienced an uptick in the number of customers bringing in their own tops for installation.
Electron Top warns: "You can charge more money for labor, not warrantee your work and have your customer sign a disclaimer … but … your reputation is still at risk when you install a brown box top."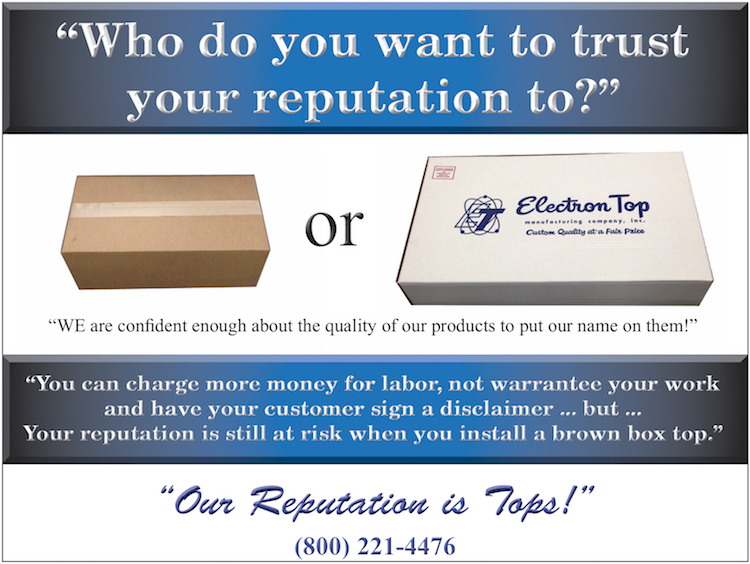 When you order a convertible soft top from Electron — and it arrives in their traditional white box with a blue logo stamped on front — you know it's going to be of the highest quality and fit.
And if there's ever a problem, all you have to do is give them a call and they'll make it right. In fact, they're famous for their customer service.
"Our reputation is tops and we aim to keep it that way," Electron says.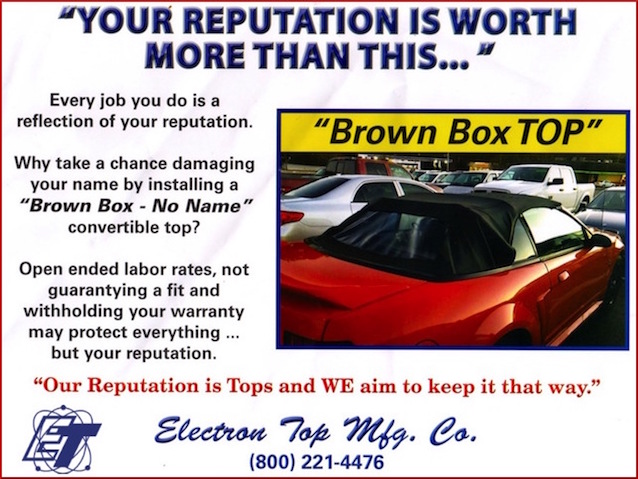 Electron Top is not just a leading manufacturer of quality convertible tops, they're also a third-generation, family-owned business that puts their hearts and souls into everything they do. They're honest, fair, loyal and transparent about their business practices.
In fact, Electron Top is one of the few convertible top manufacturers in our industry that manufactures its products in the USA and does not sell directly to the public, so as to protect small, independent auto upholstery shops.
Show your appreciation and support by setting up a business account today. Visit ElectronTop.com or call (800) 221-4476.