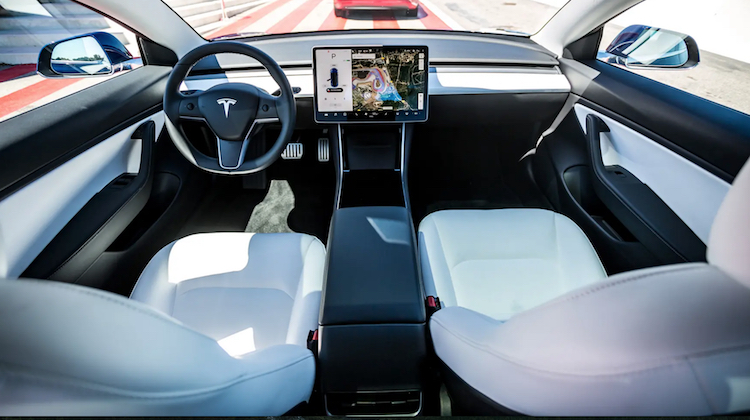 Tesla Motors wants to reinvent seat upholstery by eliminating seams.
The Silicon Valley-based automaker recently filed a patent for Skin-Foam, a new way of upholstering seats in which vinyl is molded or fused directly to a foam cushion.
"As you could imagine, this would greatly simplify the production process for a seat, given how covers would no longer need to be sewn together and fitted over the cushioning," writes Motor Trend. "It might also make for a cool-looking seat; as Tesla points out in the patent, the seams on today's seats 'may be unsightly.'"
Of course, molded seat covers aren't entirely new. "Skin-foam seats are typically used in non-premium seating, such as construction vehicle seats, or small seats (for example, bicycle seats)," Tesla said in its patent filing.
"But these do not provide significant comfort," the automaker added. Tesla aims to recast the old technology to create "plush-feeling vehicle seating."
In the patent filing, Tesla says it could mold vinyl directly over a seat cushion, similar to how automakers vacuum form dashboards. The automaker also says spray-on upholstery is an option.
Either way, Tesla clearly has it in for the craft of auto upholstery.
To learn more about Tesla's skin-foam patent filing, visit Motor Trend.