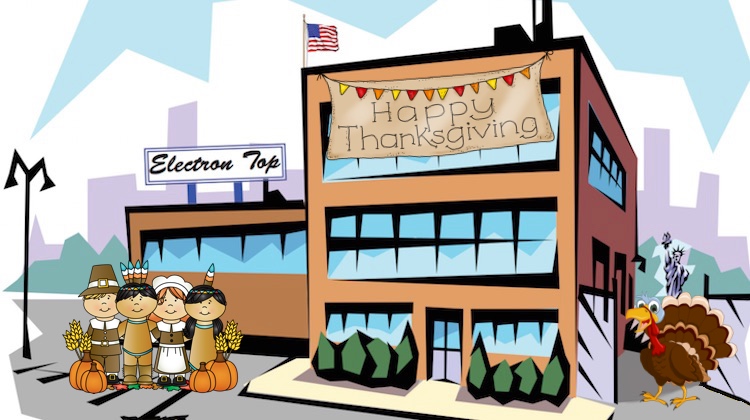 Electron Top just published its November issue of "Keep in Touch!" This month's newsletter is a prayer of thanks ahead of the upcoming Thanksgiving holiday.
Those of us in the auto upholstery industry work hard year round with rarely any breaks. It's not an easy business, but it is rewarding.
It helps us to afford roofs over our heads, clothes on our backs and food on our tables. It also provides us with an outlet for our creativity, and friendships with so many talented peers.
We are, indeed, thankful to be part of a wonderful community of professionals and friends.
Electron Top feels the same. Though Kimmy, Electron Top's office manager and author of the newsletter, is a lot more eloquent than we are…
Electron Top is a leading manufacturer of quality convertible tops that puts their hearts and souls into everything they do. They're honest, fair, loyal and transparent about their business practices.
In fact, Electron Top is one of the few convertible top manufacturers in our industry that manufactures its products in the USA and does not sell directly to the public, so as to protect small, independent auto upholstery shops.
Please show your appreciation and support by setting up a business account today. Visit ElectronTop.com or call (800) 221-4476.