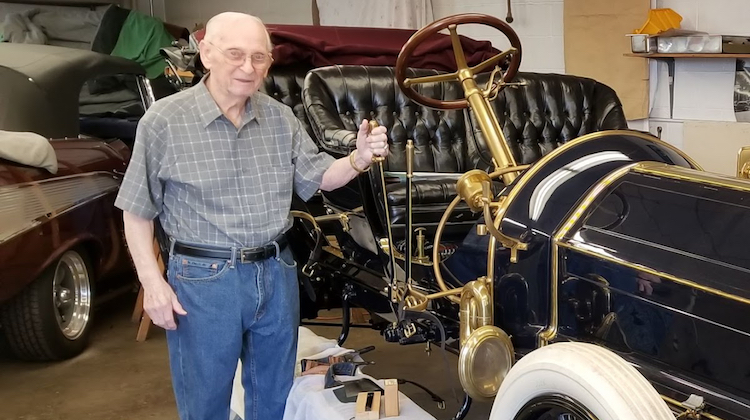 Leo Moser of Moser's Auto Interiors in Buffalo, New York, has died at the age of 84.
Leo ran an auto trim business from his basement before opening Moser's Auto Interiors with his son Donald in 1981.
"He was known world-wide for his expertise in antique auto upholstery," according The Buffalo News. "He was a proud member of the Lake Erie Antique Automobile Association for many years."
Leo died on October 29. He is survived by his wife Patrica, five children, 17 grandchildren and 17 great grandchildren.
Our condolences to the Moser family. May he rest in peace.
Anyone who knew Leo Moser and would like to make a memorial contribution can donate to Shriner's Hospital for Children.