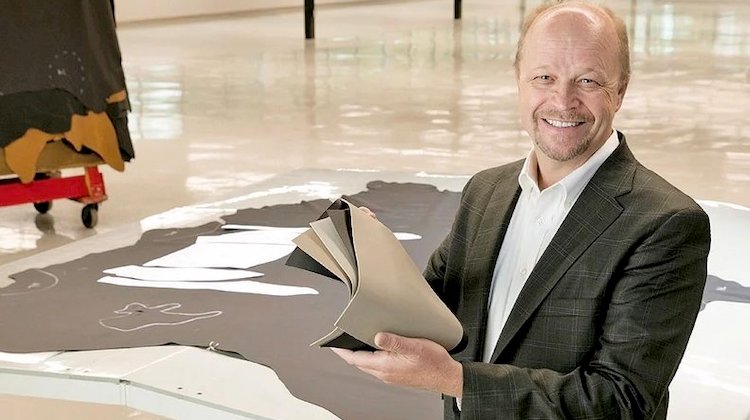 Remember when automotive leather supplier GST AutoLeather filed for bankruptcy, citing ride-sharing apps as a reason why? Well, they're back.
New CEO Randy Johnson says the company is ready to reclaim its position as a leading OEM supplier, and will do what it takes to edge out competitors who took its place over the last two years.
"Many competitors that traditionally have not bothered to pursue the automotive sector, because it's a tough space to be in, are making an effort to enter it," Johnson told Crain's Detroit Business. "So we have to make ourselves more competitive."
In 2017, GST AutoLeather filed for Chapter 11 bankruptcy. The Michigan-based manufacturer of leather seat covers and interior components was $196 million in debt, according to its filing.
At the time, GST's chief restructuring officer, Jonathan Hickman, blamed numerous factors for the company's losses, including "the climbing popularity of ride-sharing services, such as Uber and Lyft, that diminish consumers' needs for their own cars."
Industry insiders said it was a ridiculous claim that held no merit.
Still, the company was forced to scale back, make cuts and restructure. Two years later, Johnson says GST AutoLeather is leaner and ready to take on the industry.
"We didn't just bring in different people," Johnson said. "We came in with a different leadership approach. The people who ran GST in the past were good people. But I believe the way it was run before wasn't the right way. So we're taking a new approach."
"In the past, we didn't invest in R&D to the degree we should have," he added. "But we're making a significant commitment now. We want to be the ones to tell our customers what kind of leather to put on their seats. We want to be the go-to leather guys because of our knowledge of leather. We want the industry to call us for advice on materials or lamination."
As for the ride-sharing excuse, Johnson admits that wasn't the real issue.
"That's not what went wrong here before," Johnson said. "It wasn't product. It wasn't sales. Our product is outstanding. It was purely this: This was an organization that didn't give enough attention to eliminating waste and standardizing process."
Johnson is hopeful for what the new decade will bring.
"We're a different company now," he said. "We're humble. We have humility about where we came from, and we know where we want to go."