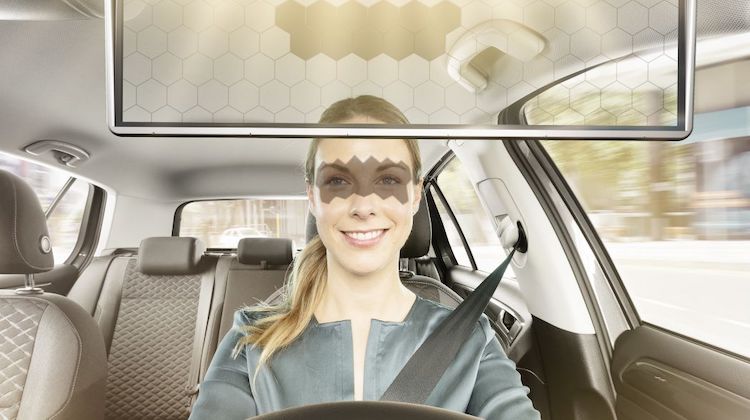 Sun visors have barely changed since the introduction of cars. But Bosch just reinvented them with its all-new Virtual Visor.
The German supplier unveiled the new, high-tech sun visor at the 2020 Consumer Electronics Show in Las Vegas, Nevada.
Like a traditional sun visor, the Virtual Visor is rectangular and swings down from the headliner to block the sunlight.
What makes the visor unique is that it's a transparent LCD screen that uses an occupant-monitoring camera to track shadows across the face. Artificial intelligence identifies the driver's eyes and tints the part of the visor through which sunlight hits them. This creates a shadow over the eyes, preventing blinding sunlight.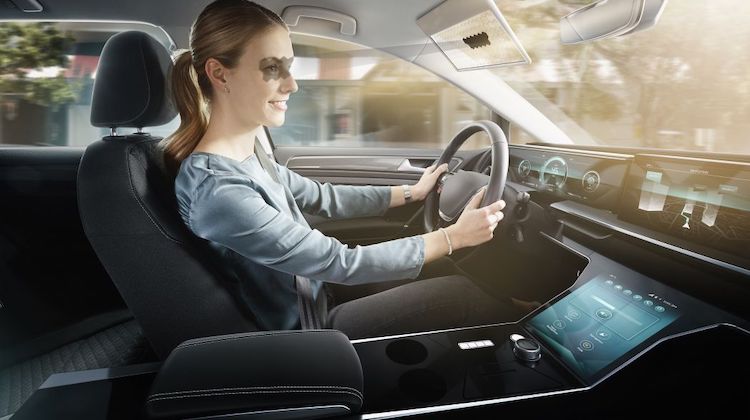 It's a really cool improvement to an otherwise boring (albeit useful) interior feature. But it isn't the first time someone attempted to make the sun visor better. Aviation manufacturer Rosen once tried to introduced tinted, transparent visors to the auto industry, but it never took off.
The Virtual Visor is still in the concept stage, but Bosch says it's hopeful that automakers will see its usefulness and start including it in their vehicles.