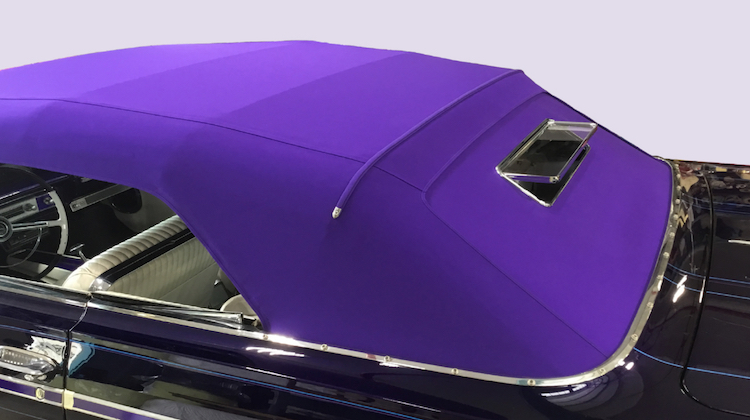 Tired of installing black or beige convertible tops? Electron Top can make them for you in eye-catching colors like green, purple and even hot pink!
Through Electron Top's custom tops program, you can offer customers a range of options they can't find anywhere else — perfect for custom classics or show-stopping lowriders.
"Our custom tops can be modified to your specifications and be produced in many unique, less conventional materials or colors; doing our best to accommodate any needs or desires your customer may have in order to make their top unique while maintaining our commitment to… 'custom quality tops at a fair price,'" says Electron Top.
What's more, Electron Top can usually make and ship custom tops within 5 working days! How's that for customer service?
Check out their latest flier for details:
Electron Top is a leading manufacturer of quality convertible tops that puts their hearts and souls into everything they do. They're honest, fair, loyal and transparent about their business practices.
In fact, Electron Top is one of the few convertible top manufacturers in our industry that manufactures its products in the USA and does not sell directly to the public, so as to protect small, independent auto upholstery shops.
Please show your appreciation and support by setting up a business account today. Visit ElectronTop.com or call (800) 221-4476.