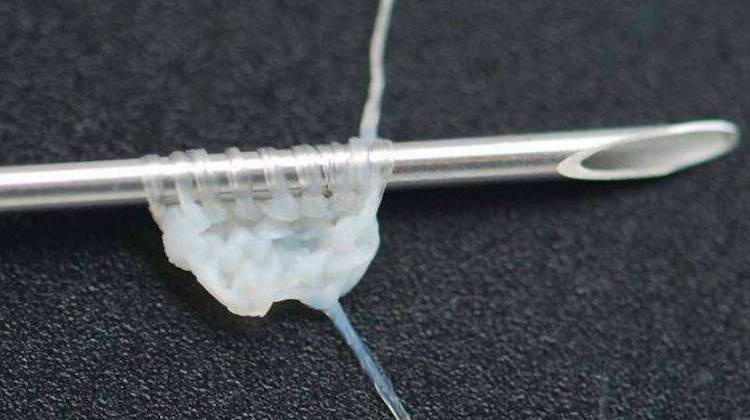 Researchers in France have developed thread made entirely from human skin. Seriously.
The "human textile," grown from skin cells, can be used for knitting, sewing and even crochet — within a medical context, of course.
The goal is to use human skin thread to stitch up wounds and surgical incisions, as well as organ repairs and transplants. Unlike synthetic medical thread, which has to be removed, this thread has the ability to "truly integrate into the host's body," according to the researchers at the University of Bordeaux.
"This novel strategy holds the promise of a next generation of medical textiles that will be mechanically strong without any foreign scaffolding," they said a report published in the journal Acta Biomaterialia.
Images included in the report show a number of ways in which the thread can be stitched, tied or manipulated.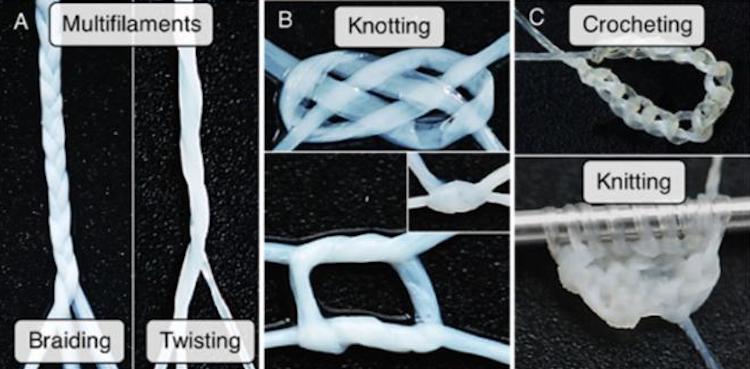 "This material can be used as a simple suture to close a wound or can be assembled into fully biological, human" tissue, they said.
You might be wondering: What does this have to do with our craft?
Nothing, really. Unless you're one of the many serial killers running an auto upholstery shop. Apparently, it's a thing.