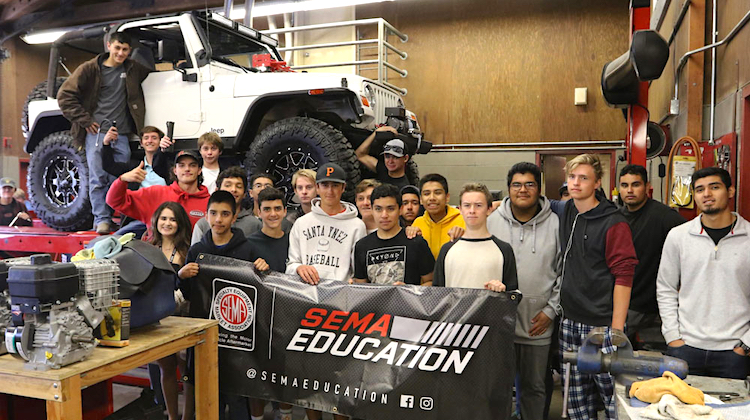 In an effort to train the next generation of automotive professionals, 43 aftermarket manufacturers and suppliers have donated parts to the SEMA High School Vehicle Build Program.
Katzkin Automotive Leather, PRP Seats, Champion Seat Systems and Auto Custom Carpets Inc. are among those companies.
Together, they contributed more than 280 aftermarket products and are serving as mentors to 600 automotive students from 10 schools across the United States.
These students will use the donated parts to customize 5 Jeep Wrangers and 5 Toyota 4Runners as part of their auto shop curriculum this spring.
When the students are finished, the vehicles will be auctioned off. All proceeds raised will be reinvested in the program to expand its reach and impact.
"It's our vision that the expansion of this program will inspire automotive shop class students nationwide," said Katie Hurst, SEMA manager of youth engagement programs. "We thank our sponsors who have supported this program through product donations to help foster the next generation of aftermarket leaders and innovators."
These are exactly the types of programs we need to keep our industry charging ahead in the next generation, especially in auto upholstery sector.
To see the full list of donor companies, or to become one, click here.