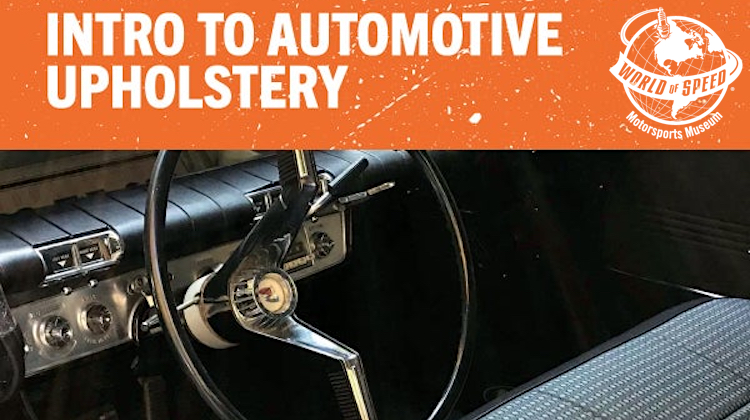 Auto enthusiasts in Oregon interested in learning about auto upholstery should sign up for this introductory workshop at World of Speed.
The motorsports museum in Wilsonville is hosting the one-day workshop, lead by trimmer Jason Peters.
The workshop will cover the basics, and hopefully encourage some students to pursue a career in the craft. World of Speed explains:
An introductory class covering automotive upholstery basics including: determining the type of restoration desired, automotive timeline of materials, selection process, basic tools or equipment needed, and additional resources available.
In addition to these topics, there will be some samples available and a Q&A session for anyone attempting a restoration of their interior but uncertain about where to begin.
The workshop will be held on March 28 and only costs $20. To register, click here.
Really interested in learning the craft? Then pick up a copy of "Automotive Upholstery & Interior Restoration" by Fred Mattson.