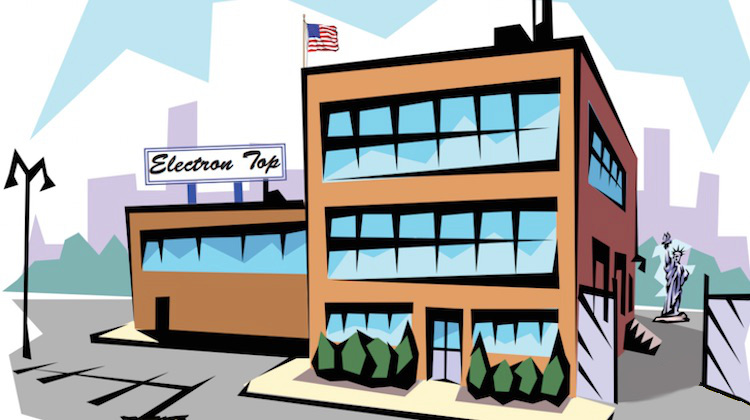 In need of some inspiration? Check out Electron Top's latest newsletter, which is full of uplifting thoughts and quotes to help trimmers get through these scary times.
"As business owners/operators, we are accustomed to solving problems and typically have a bunch of solutions just looking for problems," writes Kimmy, office manager and author of the monthly newsletter. "Getting through this may be one of our biggest challenges yet, but with faith and ability we will prevail to reveal a revitalization of our country, faith and courage."
"To quote Wayne Dyer, a loving and kind human being, 'Circumstances don't make a man they reveal him.' This is our time to be revealed. How would you like to be revealed at this time?"
Judging by how many trim shops are donating time, labor, materials and money to making face masks for communities, we already see that trimmers want to be revealed as the hardworking, kind-hearted and generous people we know you all to be.
Keep up the great work! You all make us proud!
Electron Top's newsletter continues with comforting quotes and, just in time for Holy Week, a brief explanation of the Easter season.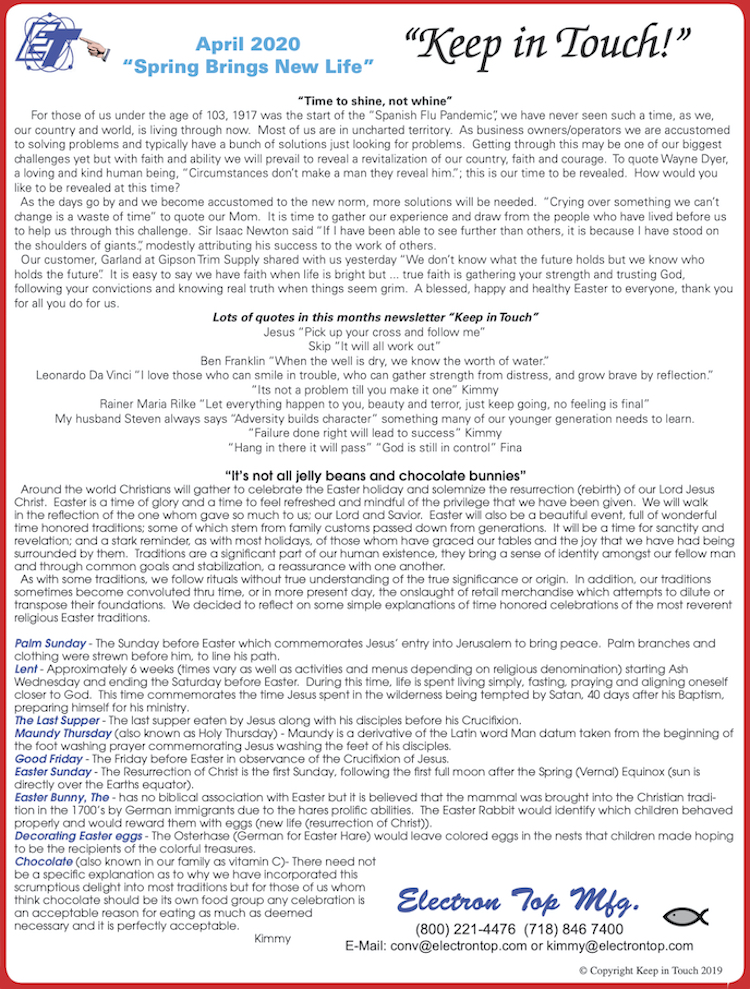 Yes, Electron Top is open for business through the coronavirus pandemic. They know many shops depend on them for soft tops and supplies, so they're continuing to accept and ship orders.
Electron Top is a leading manufacturer of quality convertible tops that puts their hearts and souls into everything they do. They're honest, fair, loyal and transparent about their business practices.
In fact, Electron Top is one of the few convertible top manufacturers in our industry that manufactures its products in the USA and does not sell directly to the public, so as to protect small, independent auto upholstery shops.
Please show your appreciation and support by setting up a business account today. Visit ElectronTop.com or call (800) 221-4476.