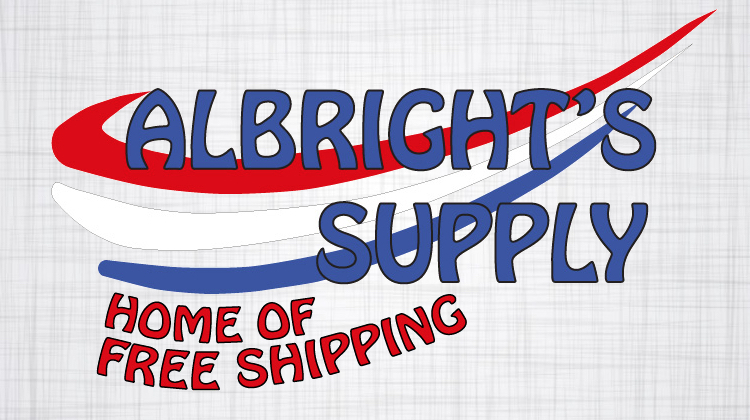 Searching for an automotive fabric that's durable and looks great? Check out Road Warrior by Absecon.
Albright's Supply carries the aftermarket collection, which is available in four patterns and color choices.
Road Warrior is renown for its force, grit, tenacity and vigor. Just check out these attributes…
Stain resistant
60,000 double rubs abrasion resistance
40 hours light fastness
53 lbs warp x 42 lbs fill seam slippage
Road Warrior, a 100% polyester automotive fabric, is 54″ wide and sold by the yard.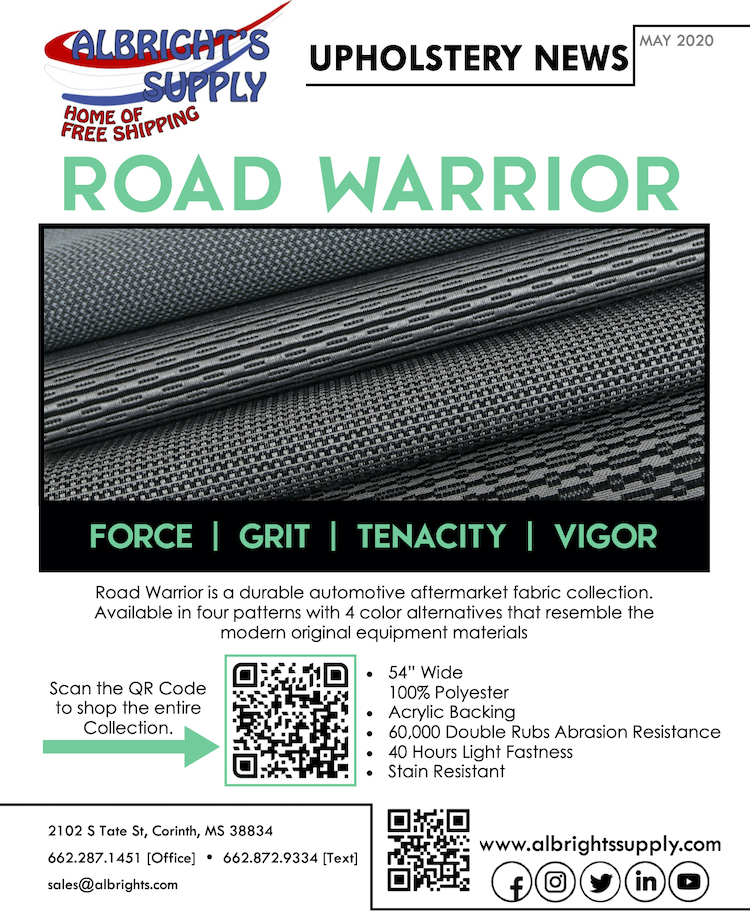 Family owned and operated since 1947, Albright's Supply has its feet planted firmly in our craft. Chris Albright, who runs the company, is a second-generation trimmer who grew up cutting, sewing and installing seat covers just like us.
To learn more about Albright's Supply and browse their online inventory, visit AlbrightsSupply.com. To set up a business account today call: (662) 287-1451.
Of course, you can also follow them on Facebook, Twitter and Instagram.