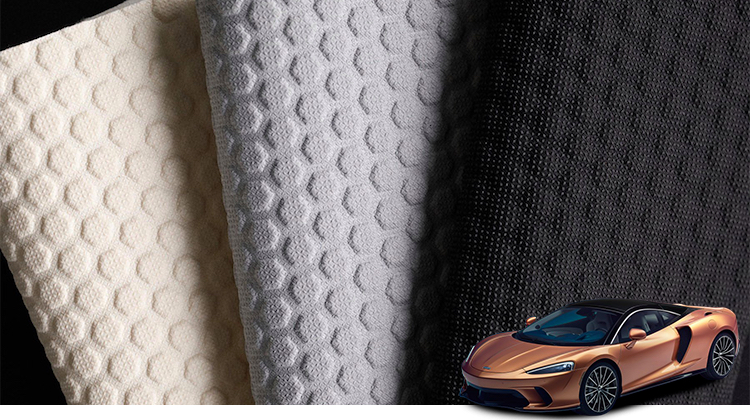 When it comes to trimming the interior of a supercar, no ordinary leather or vinyl will do. What you need is a super fabric.
That's why McLaren Automotive and PBN Associates have partnered to introduce a new textile for the McLaren GT they call SuperFabric.
What's so super about it? "The innovative woven fabric is infused with a layer of tiny armored guard plates, providing increased resistance to stains, cuts, nicks and abrasions, as well as being breathable, easy to clean and quick to dry," PBN explained.
Not surprisingly, the material was originally designed for military and aerospace applications. But McLaren, which puts a premium on speed and performance, thought the textile's light weight and extreme durability made it perfect for its cars.
SuperFabric also looks great. In fact, its armored plates are embedded behind a bad ass hexagonal pattern.
For now, it'll only be offered as an option in the GT's luggage compartment. But we may eventually see it in the vehicle's cabin.
And why not? It's basically the equivalent of trimming your car in Superman's cape.