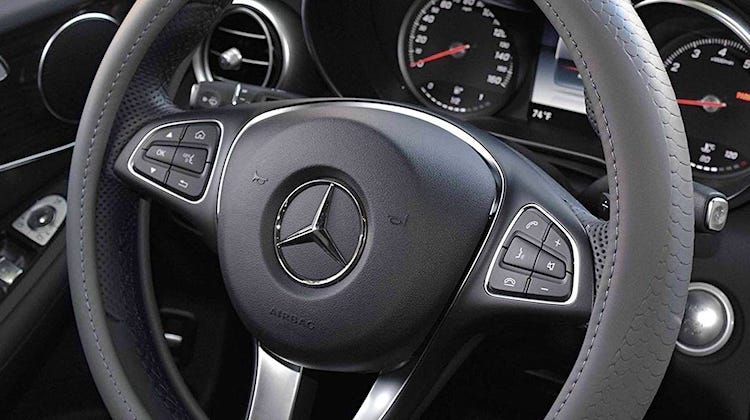 The New York Times has all but written an obituary for the steering wheel.
With self-driving cars already being tested on roads, and expected to be fully embraced by the auto industry within the next 15 – 20 years, there soon may be no longer be any need for steering wheels.
"Grab one before they're gone," writes the Times. "Some forward thinkers in the automotive cosmos are predicting that, after more than a century as a cockpit staple, the steering wheel will eventually go the way of leaded gas and manual transmissions, a victim of 'disruptive processes,' replaced by artificial intelligence. Essentially, there won't be one."
Of course, you can't know where technology is headed unless you know where it's been. To that end, the Times traced steering wheels all the way back to when they weren't wheels at all — but tillers.
Over the years, steering wheels have become increasingly more complex. First, they were given the ability to tilt, easing drivers' ability to enter and exist the cockpit. Then they got horns, radio buttons and other controls, air bags, and more. Today, no steering wheel is complete unless it's trimmed in leather or Alcantara.
"Thick. They want a thicker wheel," David Yavel, a client advisor at Rallye BMW on Long Island, told the Times. "Not in terms of diameter or circumference, but in terms of a thick Nappa leather grip. And heated. A heated steering wheel is now a must for most customers."
But for how long will steering wheels continue to advance? If the Times is correct, not long.
Initially, self-driving cars will feature steering wheels to allow for manual override. But as the technology improves, and automakers seek to replace the dashboard with other technology, the steering wheel is likely to disappear.
"Soon, they could be reserved only for classic cars," says the Times.
To read the full story, see "Steering Wheels' Past, Present and (Autonomous) Future."