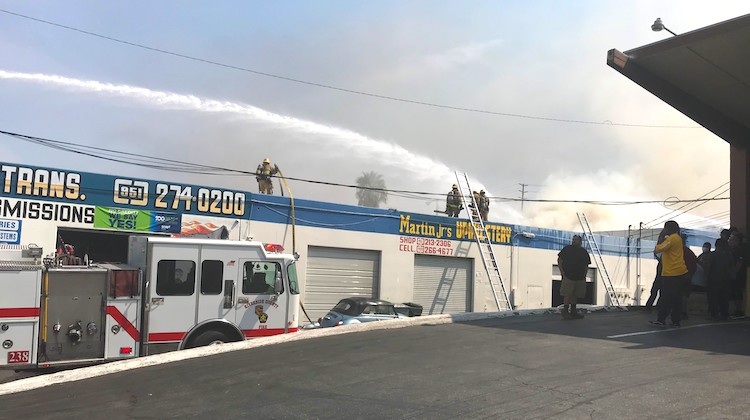 Authorities are investigating after a series of explosions and a fire damaged three automotive businesses — including an upholstery shop — in Riverside, California.
Martin Jr's Upholstery was among the three business damaged this week when a three-alarm fire broke out at the auto strip.
First responders with the Cal Fire/Riverside County Fire Department were deployed to the scene shortly before 11 am. Capt. Fernando Herrera, a spokesman with the department, said there were reports of explosions in the building.
The fire was contained within an hour. No one was reported injured.
Given the explosions, investigators suspect foul play and are treating the location as a crime scene.
Though it's not always possible to prevent fires, remember that auto trim shops can take steps to limit their losses — such as storing combustible items properly, ensuring their buildings are up to code, and staying on top of their insurance policy coverage terms and payments.
Please join us in wishing Martin Jr's Upholstery a speedy recovery.