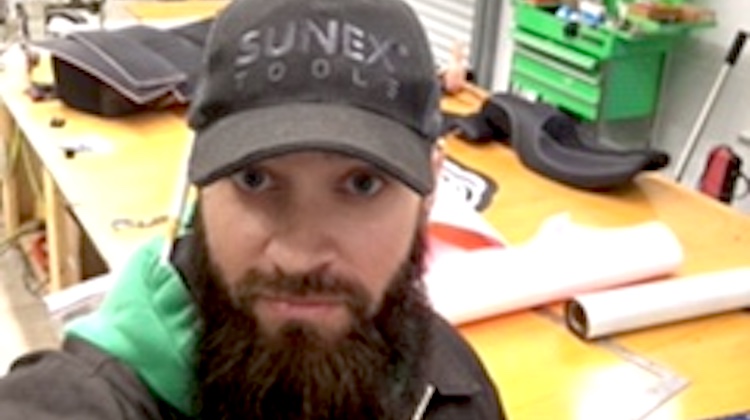 Troy Swarvar is renown for his stunning hot rod interiors and gorgeous motorcycle seats, but his mastery of auto upholstery didn't come easy.
Troy was introduced to the craft as a student at WyoTech, where he initially struggled with his lessons and even considered leaving the program altogether.
Fortunately, Troy didn't quit. Instead, he doubled down — focusing intensely on his studies and putting in countless hours of hard work. Eventually, Troy said it just "clicked," and his determination was transformed into a passion that he decided to pursue as a career.
Today, Troy owns and operates Interiors by Troy in South Carolina, where he designs jaw-dropping custom upholstery that attracts clients near and far. His artistic eye, unique designs and flawless execution are celebrated throughout the automotive community.
We recently spoke to Troy about his path to success and his views on the craft. Let's meet the trimmer…
Name: Troy Swarvar
Shop: Interiors by Troy
Location: Summerville, South Carolina
Facebook: Facebook.com/interiorsbytroy
Instagram: Instagram.com/timelessstitcher
Equipment: Durkopp Adler 867, Global 1646os, Consew 206rb-5, Singer 211 and Consew skiver
How long have you been trimming: Since 2006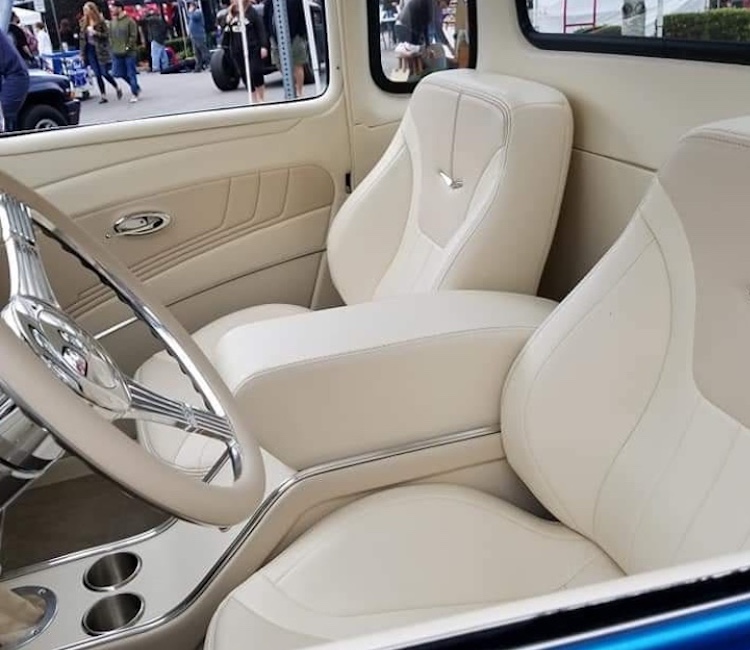 How did you learn auto upholstery?
I learned the basics of the trade at Wyotech and graduated from there in 2006. An interesting part of that was upholstery didn't come easy for me at all like other aspects of the automotive industry. I was so frustrated at one point I wanted to pack my stuff and go home, but I put my head down and kept at it till one day everything clicked. I haven't looked back since.
It's been an amazing ride, to say the least. Steve Kurzman of The Custom Stitching Co. and I were classmates there, and now our shops are a couple hours away. After Wyotech I worked at an upholstery shop in my hometown where I really learned the trade. It's a steep learning curve, but is well worth it. I've had the pleasure to learn and work with some other amazing trimmers that taught me a good bit. It wasn't long after that that I started out on my own, I believe that was in 2008. It still doesn't seem like it was that long ago, but I guess time flies when you're having fun, right?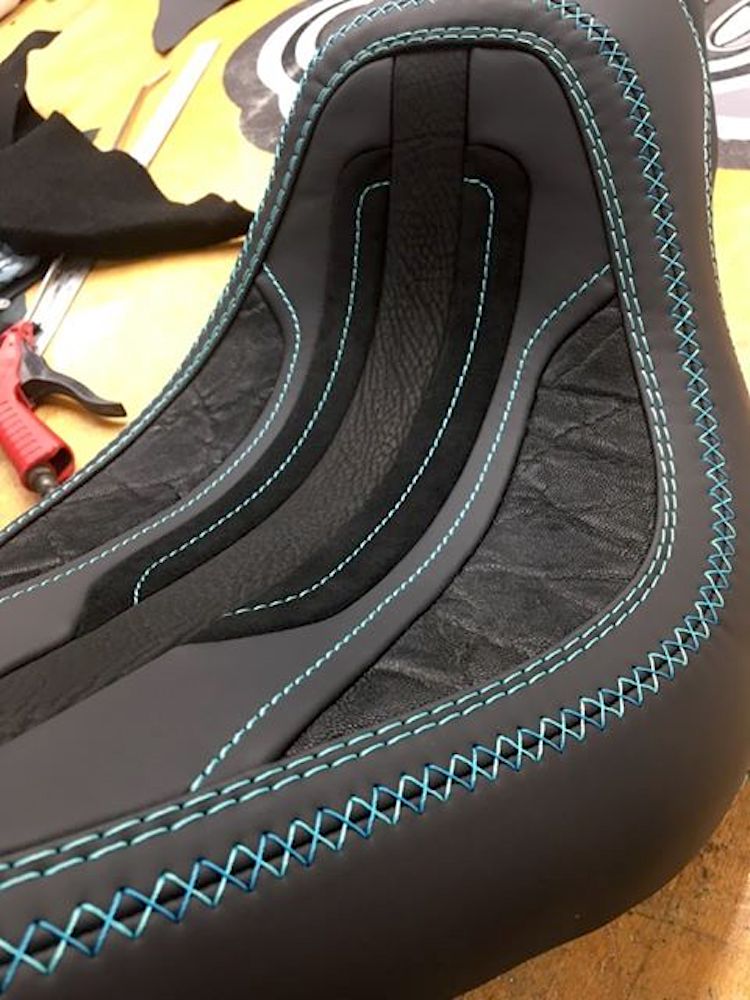 What's your favorite aspect of the craft?
The creativity and working with my hands. Really, when it comes down to it, there are no boundaries to what can be done.
My parents taught me to be a do it yourselfer at a young age and that I can do anything if I give it 100%. Upholstery takes skills from so many different aspects — from stitching, painting, fiberglassing, metalwork, woodworking and others that really keep me on my toes. I learn something new everyday and keep pushing to be better and better. It's so rewarding to see an interior I built with my own two hands from basically nothing other than raw materials.
What's your upholstery pet peeve and why?
My biggest pet peeve is when trimmers don't use the same color thread to sew panels together. So when you do a top stitch, the off color thread highlights the seam and takes away from the top stitch. If I'm sewing black materials together, I'll use black thread to sew the panels together and tan for tan, etc.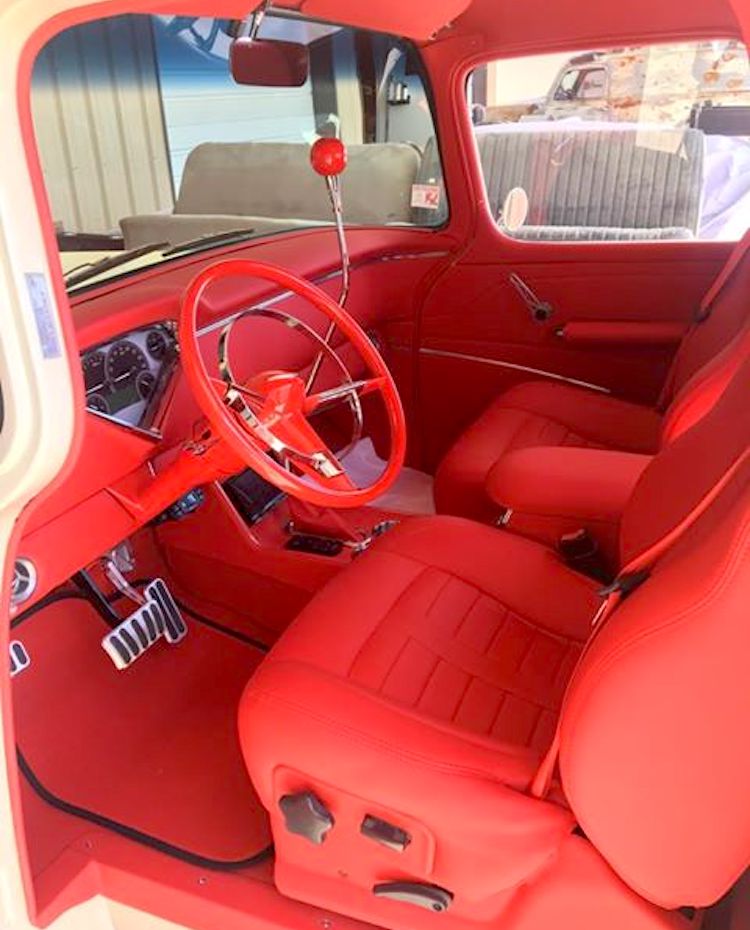 What's the best part about being a trimmer?
The best part is being able to do what I love everyday and be able to take care of my family at the same time.
Meeting amazing people along the way is another great part of it as well. From customers to fellow trimmers, I've never imagined knowing people from all over the world. Being a trimmer has been the hardest thing I've ever done and that's what keeps my love for the trade. If it were easy everyone would do it. I like the challenge of having to be so meticulous.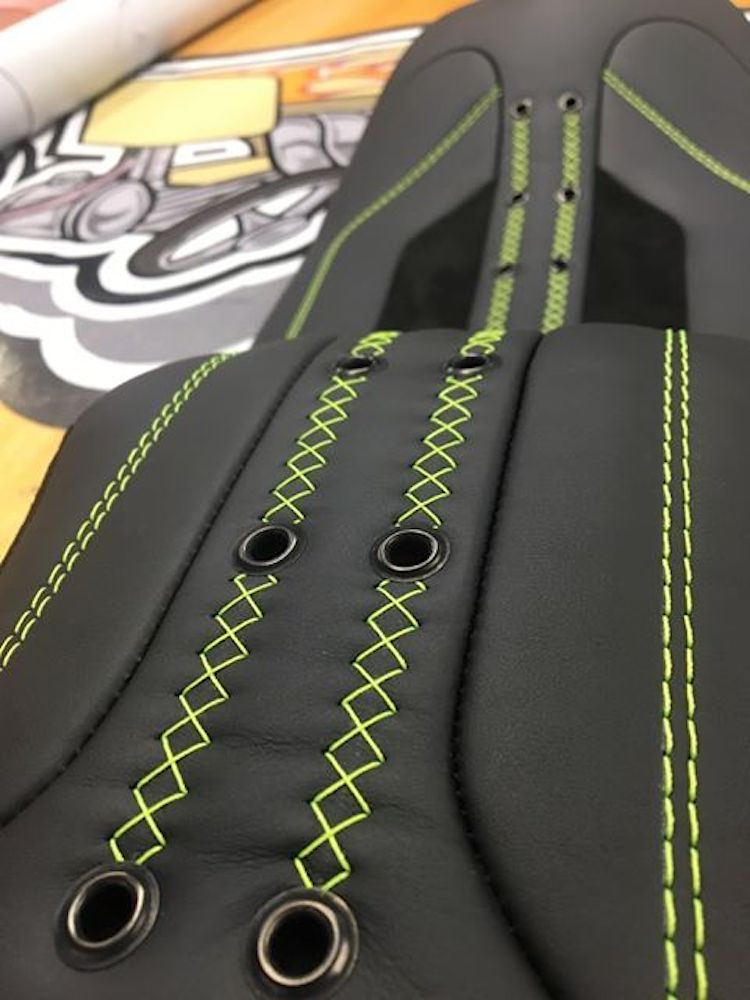 What concerns you most about the industry?
I'd say the biggest thing that concerns me is it seems that the younger generation doesn't have the want to learn a trade or work with their hands. Maybe that will change, but it seems there's more shops closing from the older generation retiring than there are new shops opening up.