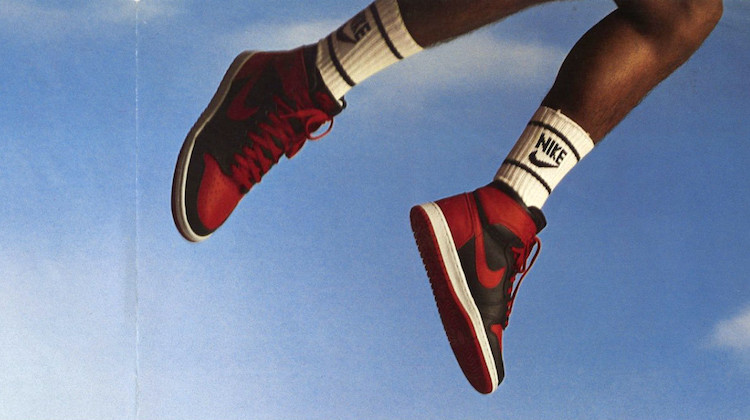 Sneaker heads are gonna love this…
According to a 2001 article by The New York Times, Nike borrowed some of its design elements for the first Air Jordan sneaker from automotive upholstery.
The detail was reveled in an article about how Adidas went to Audi to design its first Kobe Bryant shoe.
The Times reported:
Shoe designers have borrowed from cars for years. Old-timers may remember that Converse once advertised "limousines for the feet." And Tinker Hatfield, the designer of Air Jordans for Nike, has acknowledged borrowing shapes from Ferrari fenders and patterns from tuck-and-roll auto upholstery. He put cross straps like safety belts on Nike Air Raids, and did a shoe for Bo Jackson inspired by the bulbous, talking cartoon taxi in "Who Framed Roger Rabbit?"
Of course, that wasn't the last time Nike looked to car upholstery to design a shoe. Both the Air Jordan 14 SE "Black Ferrari" and Air Max 97 "Woodgrain" were inspired by interiors.
To read the full article, check out: "If the Car Fits, Wear It: Audi Leaves Its Footprint on Footwear."