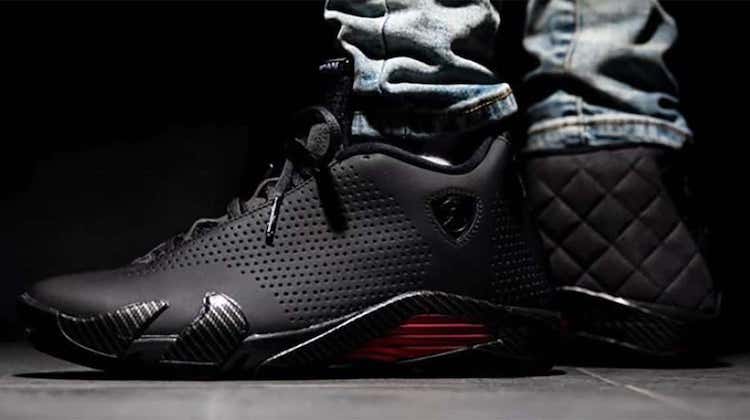 Nike's designers are more than just sneakerheads — they're gearheads too. How else can you explain the shoe company's sudden fascination with cars?
In the last month, Nike has released two shoes influenced by the style of car interiors.
Air Jordan 14 SE 'Black Ferrari'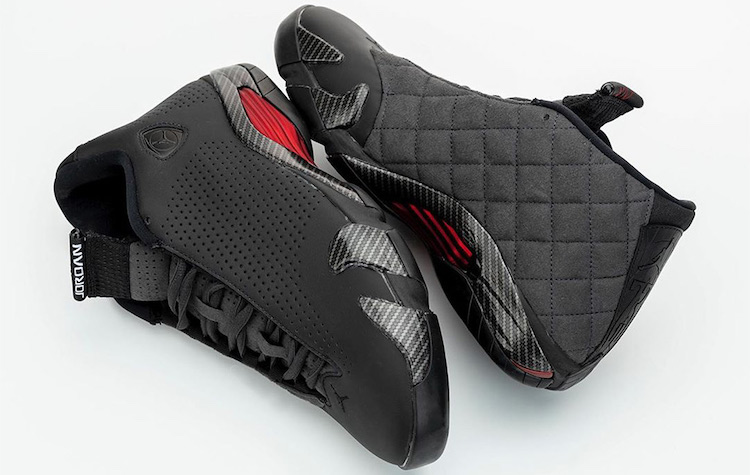 The Air Jordan 14 SE "Black Ferrari" features black diamond stitching, among other sports car design cues.
"Calling upon the essence of luxury automobiles, Jordan Brand is enhancing this upcoming rendition of their iconic Air Jordan 14 SE with a sleek two-toned makeover," writes Sneaker News.
"Uppers arrive constructed with alternating materials, with the lateral leather sides presented with faded black perforated panels – potentially nodding to the patterns found on the steering wheel – in addition to quilted exteriors stitched into the medial portions alluding to the elevated feel of 'Rari' car seats."
The "Black Ferrari" also features carbon fiber midsole plates, sporty red trim and a matte black Jumpman badge — all nods to Ferrari's racing heritage.
Nike Air Max 97 'Woodgrain'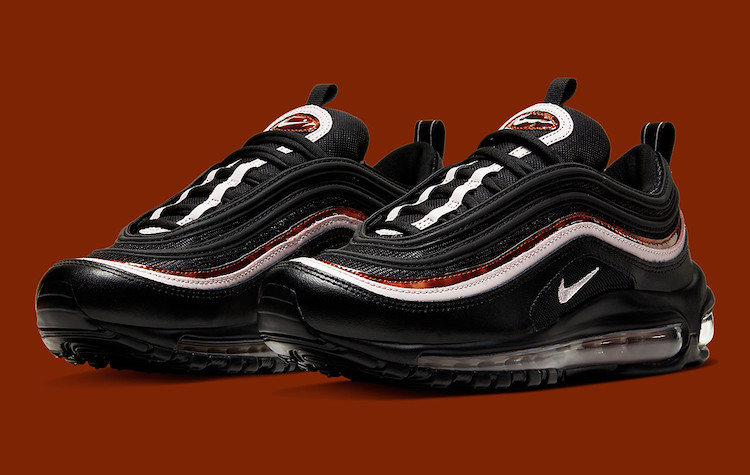 The Nike Air Max 97 also takes its design cues from car interiors — this time in the form of woodgrain trim.
"After the Jumpman decided to dress up their Air Jordan Retro 14 with car interior details, Nike Sportswear is looking to adopt their design tactics to apply to this upcoming colorway of the Air Max 97," says Sneaker News.
"The majority of the sneaker is kept fairly simple as stark black hues touch the base layers and midsoles. However, subtle accents of soft pink and marbled woodgrains are paired together across two waves along the mid-foot panels, as well as treated towards the throat details to elevate the classic runner with similar characteristics of automobile luxury."
The Air Max 97 also features woodgrain patterns on its insoles.
Inspired by Car Interiors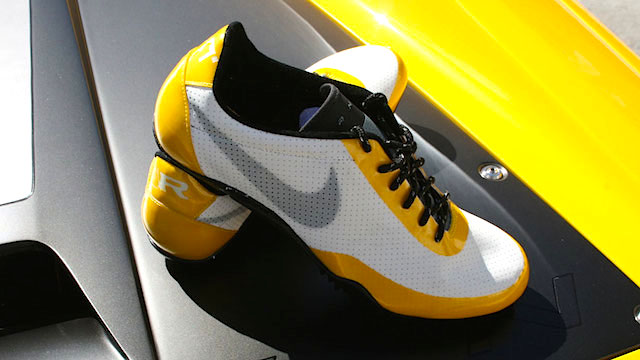 Of course, this isn't the first time that a shoe company has found inspiration in a car's interior.
Converse designed a Chuck Taylor to resemble the Aston Martin Vanquish's unique "Hour Glass" stitch. Clothing brand Alice + Whittles makes a shoe out of recycled auto upholstery. And even Ring Brothers designed a gray and yellow Nike shoe to match their custom 1971 DeTomaso Pantera.
It's a strange pairing, but it definitely works. All these shoes look great!
To see more auto upholstery inspired clothing, browse our "Upholstery Meets Fashion" section.