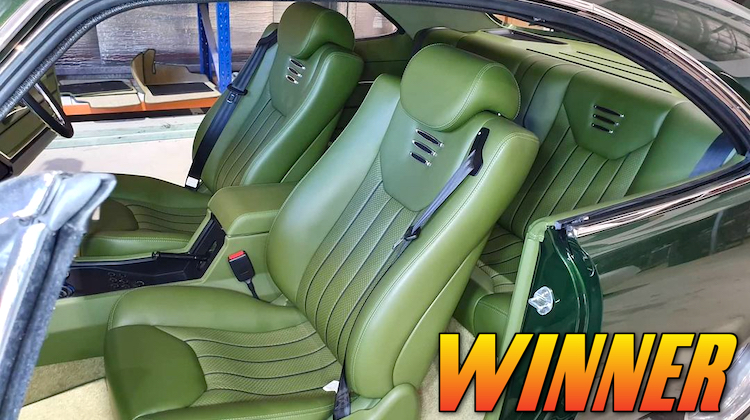 Congratulations to Brent Parker of Brent Parker Motor Trimming for winning the 2020 "NC Auto Interior of the Year" award!
The jaw-dropping custom interior he built for a Holden HT Monaro GTS takes the top prize: a massive trophy from NC Carpet Binding & Equipment, $3,000 gift certificate to Douglass Interior Products and brand new NC Leather Skiver. Of course, Brent will also be profiled in The Hog Ring and enjoy bragging rights.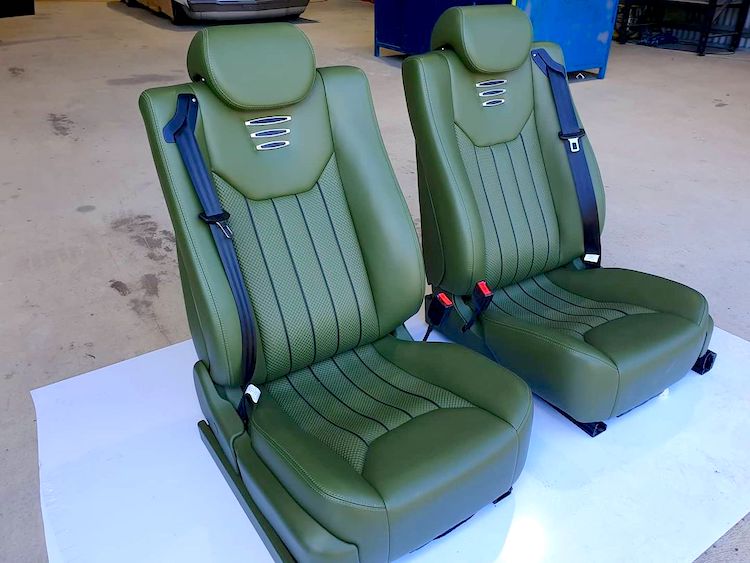 The competition was stiff, with loads of gorgeous interiors entered into the annual competition. But a jury of top shops decided Brent's interior build was most deserving.
To create the Monaro's interior, Brent employed a combination of old school techniques and modern technology. Its modified Mercedes-Benz seats are among many standout features. They're wrapped in green Nappa leather with embossed basketweave pleats and black inverted piping.
The vehicle is a project of Down Town Kustoms, who gave it a total overhaul. They even helped with some aspects of the interior — including the aluminum trim, panel fabrication and 3D printing.
"This one was the toughest competition yet," said Mal Maher, CEO of NC Carpet Binding & Equipment. "Three different shops got multiple votes. But in the end, Brent's interior build got the most. We're so proud to add his name to the elite list of winners. Truth be told his other entry also received consideration."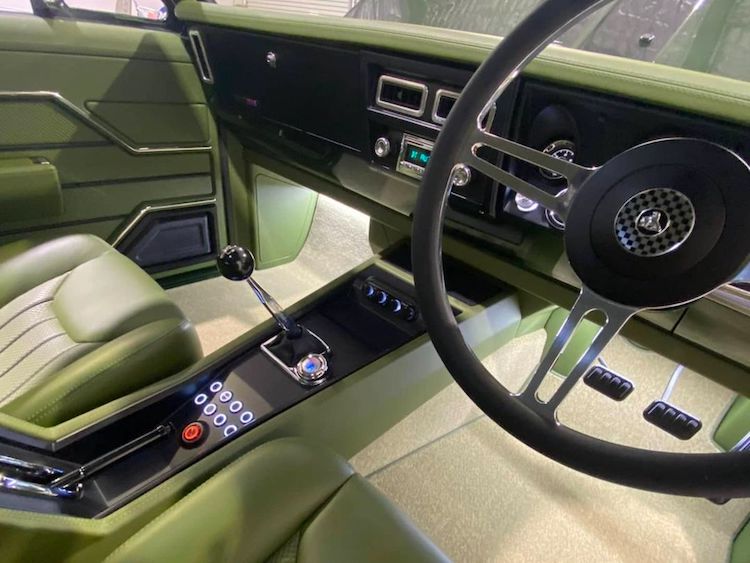 Nick Roberts, director of marketing for Douglass, also expressed his excitement for Brent
"We are happy to be able to participate for a third year in a row in such a great contest that helps provide exposure to some of the best trimmers in the business," Roberts said. "We are so impressed with Brent's work and are happy to see the contest grow to include an international winner."
"Congratulations to Brent and thank you to everyone who participated in this year's contest," Roberts said.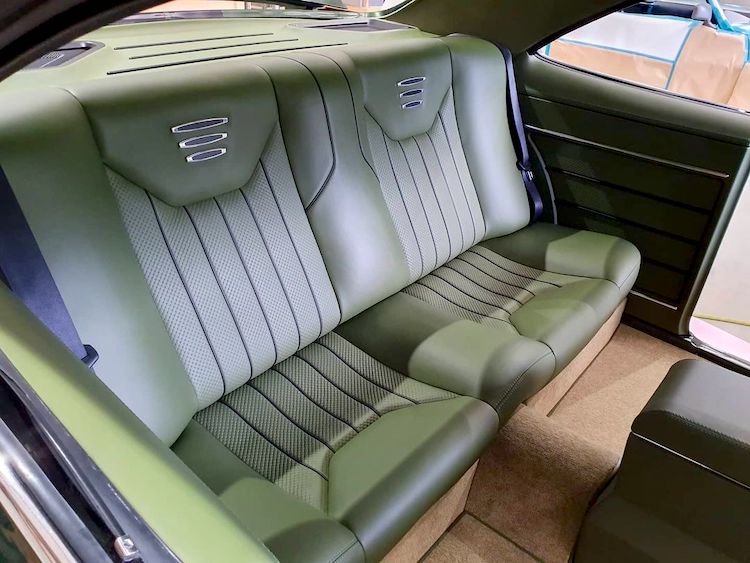 The only two other shops to win "NC Auto Interior of the Year" are DJ Designs in 2018 and Stitchwurx in 2019.
NC Carpet Binding & Equipment established the "NC Auto Interior of the Year" award in 2018 to recognize, honor and encourage talent and innovation in our craft. It's the only industry award voted on by a panel of peers.
This year's judges included Stitchcraft Interiors, Cato's Custom Upholstery, Sewn Tight Interiors, Bux Customs, Custom Stitching Co., Customs by Vos, Interiors by Shannon, Stitchwurx, DJ Designs, NC Carpet Binding & Equipment, Douglass Interior Products, and The Hog Ring.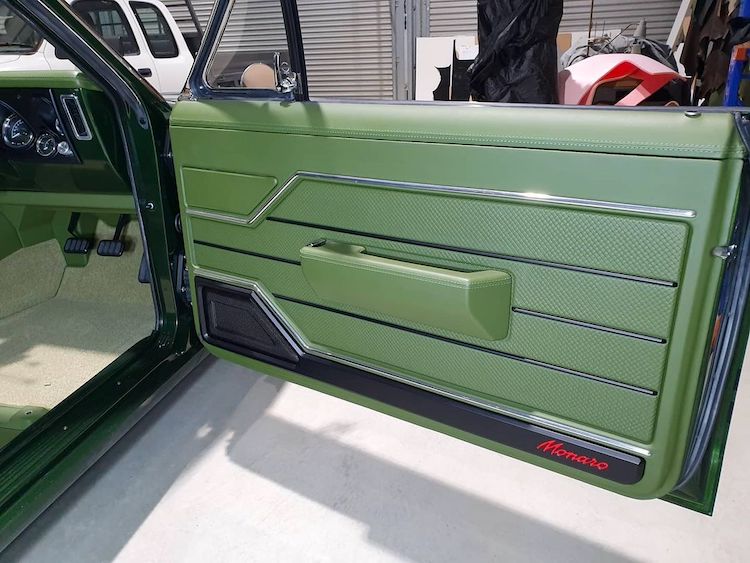 Every year, trimmers from all over the world enter the contest and gather at NC's SEMA booth to celebrate the winner. Although the 2020 SEMA Show was cancelled, NC kept the award going — and even upped the prize.
"I've said it before, NC doesn't sit on the sidelines for anything. We weren't about to let the pandemic stop us from upholding what's quickly become an industry tradition," Maher said. "It's been a tough year for everyone. Taking this away was never an option for us."
"A big thanks to all who entered, and a very special thanks to Douglass Interior Products for their generous donation of $3,000," Maher said. Brent will be able to use the gift certificate to buy premium automotive leather, fabric or carpets from Douglass.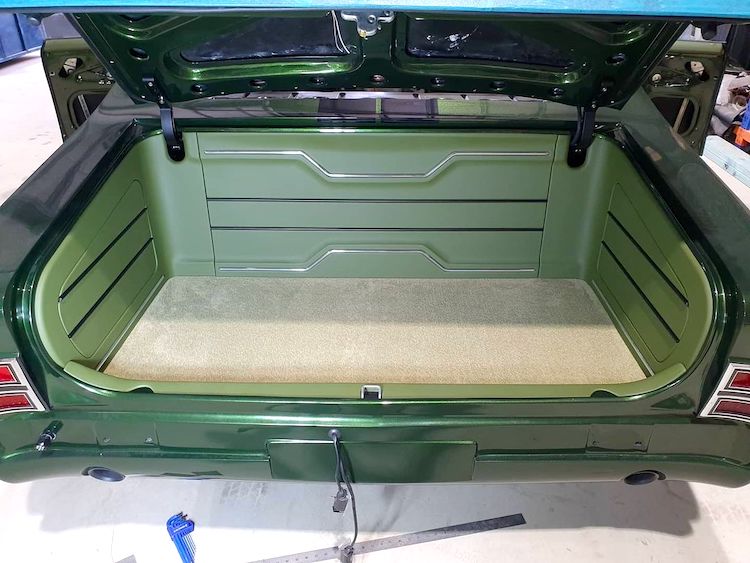 Brent Parker Motor Trimming is based in Glenorie, Australia. Follow them on Facebook and Instagram.
To learn more about NC Carpet Binding and Equipment, visit their website and follow them on Instagram and Facebook. Also check out Douglass Interior Products' website, Instagram and Facebook.