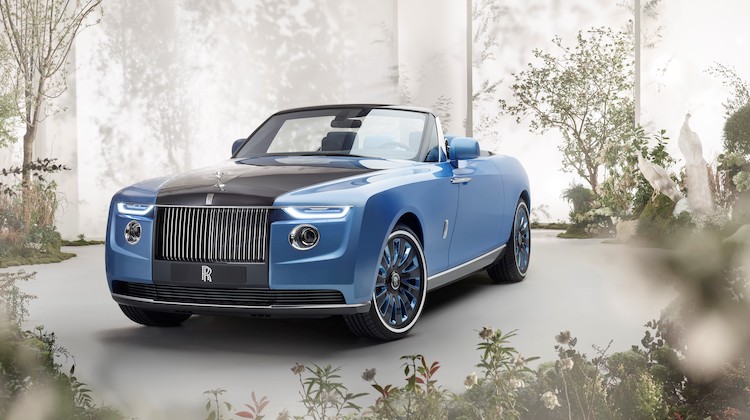 Rolls-Royce Motor Cars is renown for its innovative, luxurious and sometimes senseless interior features. The dashboard clock in its new Boat Tail is no different.
The British automaker partnered with luxury watchmaker Bovet 1822 to create a pair of timepieces that transform into dash clocks.
Basically, every new owner of a Boat Tail will receive his and her wrist watches that detach from their straps and snap into the dashboard to create a dash clock.
It's a pretty simple concept. Enter the cabin and snap the timepiece in place. Leave the cabin and take it with you.
"The timepieces are unique to both the horological and automotive worlds," Rolls-Royce said in a press release. "Made as a pair — in lady's and gentleman's versions — they are reversible, and housed in Bovet 1822's patented Amadeo case, which allows them to be worn on the wrist, or used as a table clock, pendant or pocket-watch, as well as being placed front and centre in Boat Tail's fascia as the motor car's own timepiece."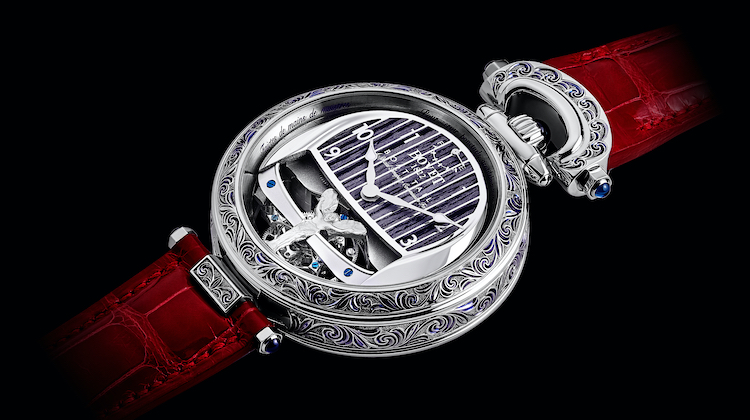 The timepieces feature 18K white gold cases, front dials that match the veneer in the Boat Tail, and ornate engraving. "The gentleman's features an aventurine dial with the celestial arrangement of the night sky over the place of his birth on his birth date; the lady's is decorated with an ornate miniature painting of a flower bouquet on a mother-of-pearl dial," Rolls-Royce said.
The watches even feature bespoke sculptures of the owners' car, color-matched to the actual vehicle.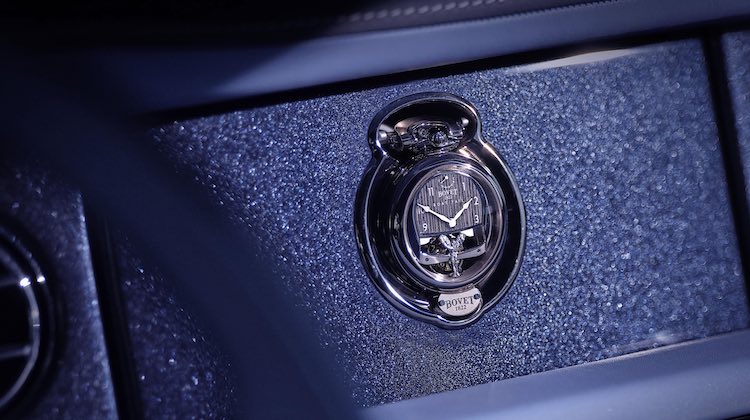 Rolls-Royce said it takes about 3,000 hours to create each pair.
"We have enjoyed working with Bovet 1822 to create a pair of exquisite timepieces that also serve as Boat Tail's dashboard clocks," said Torsten Müller-Ötvös, CEO of Rolls-Royce. "In doing so we have together created historically significant items of detail, precision, and beauty."
Like I said, innovative, luxurious and sometimes senseless.