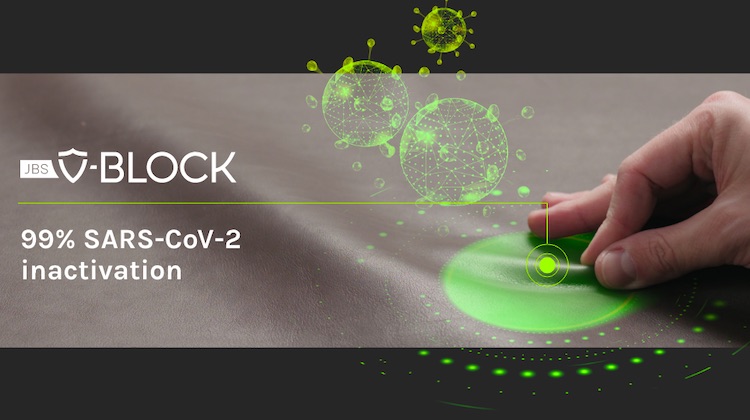 JBS Couros has launched a new line of premium leather that kills covid and other dangerous viruses on contact, highlighting the growing sub category of textiles that promote health.
The Brazil-based leather supplier launched JBS V-Block on Thursday. The leather features a silver micro-particle additive in its coating that inactivates the SARS-Cov-2 virus, the cause of Covid-19.
In tests conducted at the University of São Paulo's Institute of Biomedical Sciences, the leather showed 99% inactivation of the SARS-Cov-2 virus in 30 minutes from contact with virus particles.
"The application of this new technology sets a new standard in leather production," Guilherme Motta, president of JBS Couros, said in a statement. "It not only inactivates the spread of viruses, including Covid-19, but assists in the preservation of the material, making it ideal for use in surfaces that are used regularly or come into contact with a number of people."
It's an exciting development, especially in the midst of a global pandemic.
But textiles that kill harmful germs aren't new. Albright's Supply sells Jetty by Enduratex, a marine vinyl that prevents pink staining by killing the bacteria that causes it. And Nissan is building taxi cabs for New York City that are trimmed in antimicrobial nonstick upholstery.
Of course, bacteria and viruses aren't the same thing. But they're all part of the same developing category of textiles that promote health.
Cool stuff.