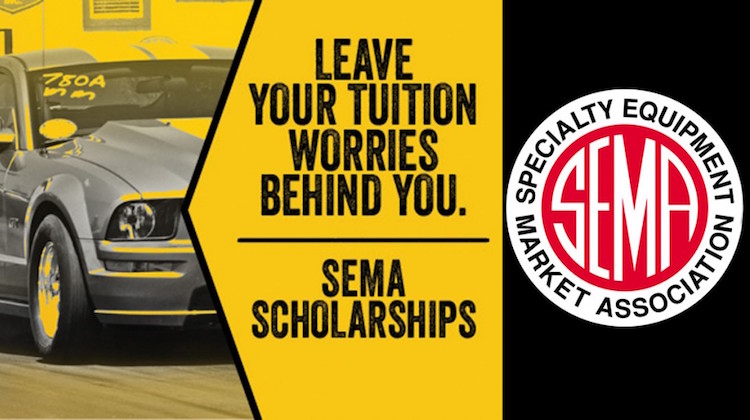 SEMA just awarded $296,000 in scholarships and loan-forgiveness awards to students and professionals across the auto industry, including trimmers.
Through the SEMA Memorial Scholarship Fund, 97 students received scholarships ranging from $1,000 to $5,000, and 22 employees of SEMA-member companies received loan-forgiveness awards to help pay off their student loans.
Winners include students and pros pursuing careers in all automotive fields. Those studying auto upholstery even applied for the Nat Danas Scholarship, which is earmarked specifically for our craft.
In addition to the scholarships, SEMA selected 10 students to take part in its inaugural SEMA Show student experience. The 10 students will be flown out to the SEMA Show in Las Vegas, where they'll experience everything the annual show has to offer.
"We're excited to honor another fantastic group of students and members to represent the SEMA Memorial Scholarship Program," Ian Lehn, committee chair of the SEMA Student Program, said in a statement. "We are particularly thrilled for the student experience, and are excited to have top students join us at the SEMA Show for hands-on, real-world experience. They will see the SEMA Show up close, leave with meaningful industry connections and experience the magic that one can only get by being at the SEMA Show."
The SEMA Memorial Scholarship Fund supports future talent and leaders in the automotive aftermarket industry. Since its founding in 1984, the fund has awarded more than $3 million.
SEMA will begin accepting applications again in January of 2022. You can apply here.