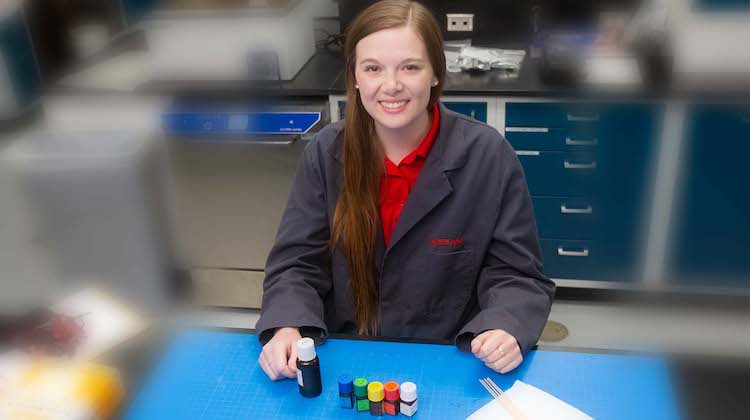 Nissan Motors is taking a page straight out of Audi's playbook by hiring its own team of "certified smellers."
The Japanese automaker just released a video detailing its efforts to ensure that every new Nissan smells good and even retains its "new car smell." They primarily do this by hiring and training an odor panel, who hop from car to car sniffing and rating their many interior components.
Tori Keerl, a materials engineer at Nissan Technical Center in Michigan, works as one of Nissan's certified smellers. In the video, she explains the automaker's high standards and what it takes to pass its strict odor requirements.
"In order to become certified to be an odor tester, you go through this process where there are multiple different smells and you have to be able to smell each one. Once you're tested and you pass all five smells, you get to be on the odor panel," she said.
"In order to keep our noses calibrated, we retest our nose every couple of years," Keerl added.
As for the toxicity of "new car smell" — especially from vinyls, plastics and glues — Keerl says that automakers are adapting.
"I think the smell of the vehicle will change over time, as the trend is more towards natural products — so like water-based paints and solvents, and those types of things. So that's really reducing kind of those types of smells in the vehicle," she said. "And also with more sustainable materials, maybe like bio-based type things, a lot of those do not have very much of a smell compared to like traditional plastics. So there's a lot of a difference in the smell in the vehicles."
Weird job. But hey, I guess everyone has to work for a living.
Related stories: