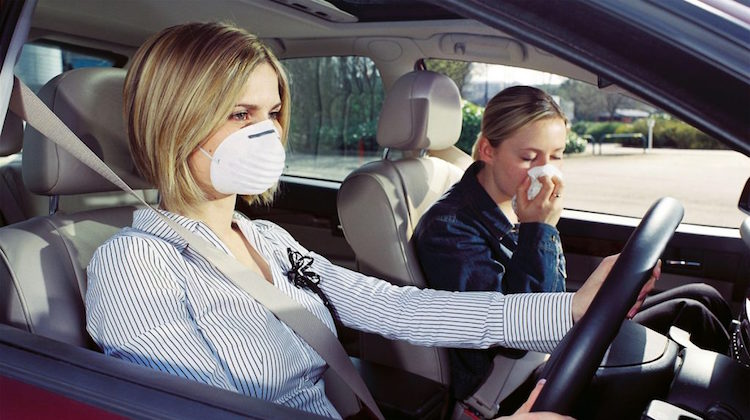 If Ford Motor Company has its way, "new car smell" may become a thing of the past.
The automaker recently filed a patent application for an odor-removal process that it says will eliminate new car smell, according to the Detroit Free Press.
Ford wants to stamp out the smell to make its cars more marketable in China, which happens to be the largest automotive market in the world and a place where people can't stand the scent.
The Chinese may be onto something. Because even though Americans love the smell, it's actually quite toxic. In fact, it's caused by off-gassing of volatile organic compounds from glue, plastic and flame retardants. This off-gassing occurs when car interiors get hot.
According to Ford's patent application, it aims to eliminate the odor by pre-baking car interiors so that much of the smell is eliminated before customers buy their cars.
That's not all, semi-autonomous cars will continue to self-bake after they're purchased. Basically, the car will use heat- and air-quality sensors to determine when is a good time to expel the compounds, then drive itself to a place in the sun, lower its windows and bake away the odor.
"While 'new car smell' is ingrained in American culture, we know Chinese customers dislike that scent. This patent is the result of years of research and is just one idea we are considering for future use," said Debbie Mielewski, senior technical leader in materials sustainability at Ford.
Yup, the whole thing sounds crazy. But it's not that weird compared to current methods employed by Ford and Audi, which use "nose teams" to double check all their cars for the toxic smell.