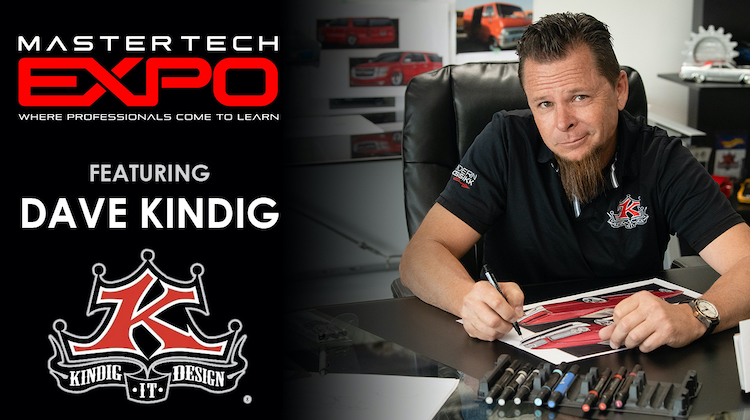 Here's another awesome reason to register for MasterTech Expo: Dave Kindig of Motortrend TV's "Bitchin Rides" will be there!
The renowned vehicle designer and co-founder of Kindig It Design will conduct a live design session, share his creative process with attendees, answer questions, and yes, sign autographs.
"This is a rare opportunity to learn from one of the industry's top designers," said Bryan Schmitt, expo creator and founder of host company Mobile Solutions.
"As part of Kindig's presentation, one of his shop's most recent builds will be on display. He'll take us through the intricacies of the design elements, providing thought processes, tips, and techniques that are typically valued as a trade secrets," Schmitt added.
Kindig will also host a live design session, with cameras displaying his work on overhead screens. While designing, he'll talk the audience through everything he's doing.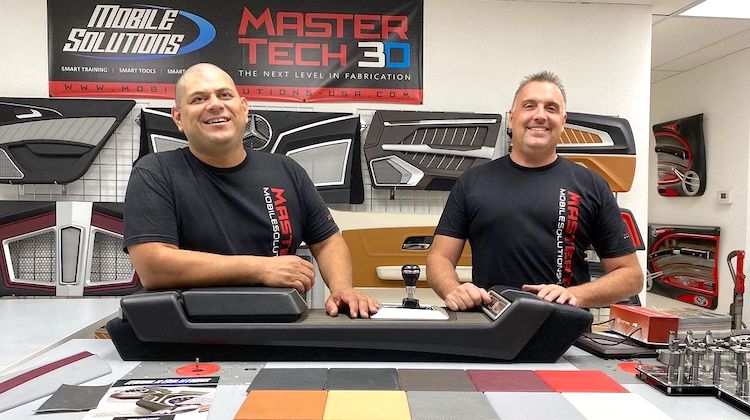 MasterTech Expo is the industry's first event for professionals to learn about the latest custom fabrication trends, tools and processes. It's open to upholsterers, fabricators, designers, 12 volt technicians, and more.
Pros who attend can pick from four educational tracks designed to help everyone from rookies to seasoned vets improve their craft. The event will feature 2.5 days of hands-on educational workshops, invaluable networking opportunities, and even a Build-Off sponsored by Rockford Fosgate.
That's not all! More than 40 exhibiters will show off the craft's latest tools, products and services, and provide live demonstrations.
Kindig's participation in the expo is a testament to its importance for the automotive aftermarket.
"With MasterTech Expo, we are committed to embracing the entire automotive aftermarket community," said Schmitt. "Our objective is to bring tremendous value to our attendees with brands, classes, tools and products from every segment of the industry. In talking with Kindig, we were thrilled to find that he is aligned with our vision and is excited to join us at MasterTech Expo and share his knowledge with other professionals."
MasterTech Expo will take place on March 6 – 9, 2022 at Mesa Convention Center in Mesa, Arizona.
Early registration is $799.99 — and it's worth every penny.
For event details, including registration info, visit mastertechexpo.com, and follow the event on Facebook and Instagram.
Mobile Solutions, the home of World-Class Fabrication Products and Advanced Training Programs, is online at mobilesolutions-usa.com, as well as Facebook, Instagram and YouTube.
Related Stories: