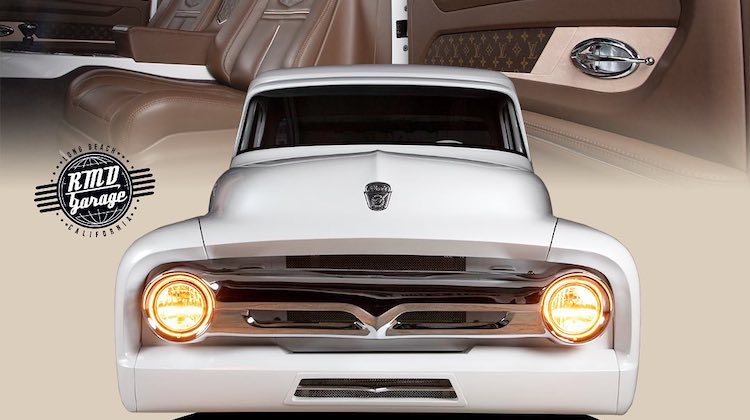 Congrats to RMD Garage in Long Beach, California, for winning the 2021 "NC Auto Interior of the Year" award!
Shop owner Ralph Holguin, trimmer Juan Estrada and team blew the judges away with the show-stopping interior they built for a 1956 F100 they call "Louie."
Everywhere you look in the cabin is a custom feature designed, built and trimmed to perfection. From its beautiful seats with Louis Vuitton inserts to its half-wrapped steering wheel, this truck is a knock-out.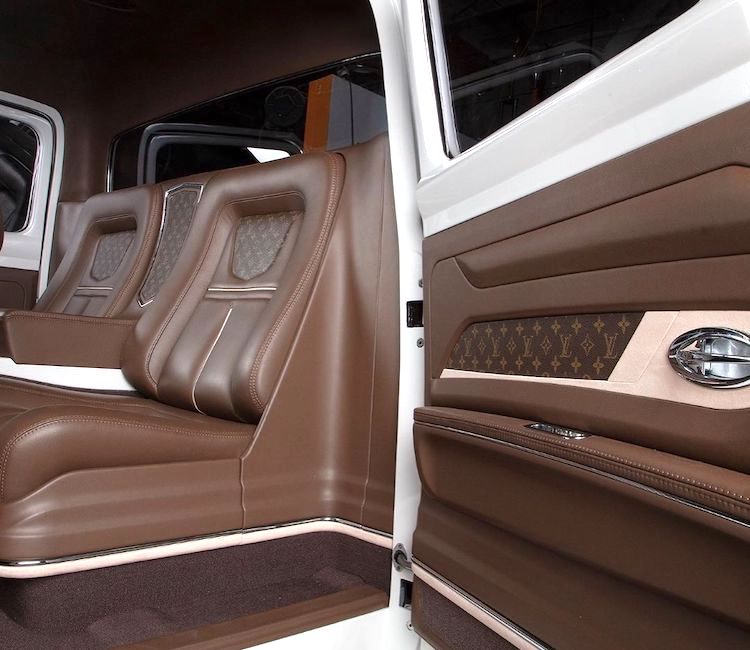 For their effort, RMD Garage takes the top prize: a giant trophy; NC Leather Skiver, complete with a servo motor workstation + vacuum system; and $2,500 gift certificate to Douglass Interior Products. Of course, they also get a feature in The Hog Ring and ultimate bragging rights.
The competition was tough, with four other shops in the final five — Ruddy Made Interiors, Custom Creations Upholstery, Innerworx Modern Interior Solutions and Stitches Custom Upholstery. All built and trimmed gorgeous interiors, but only one shop could win.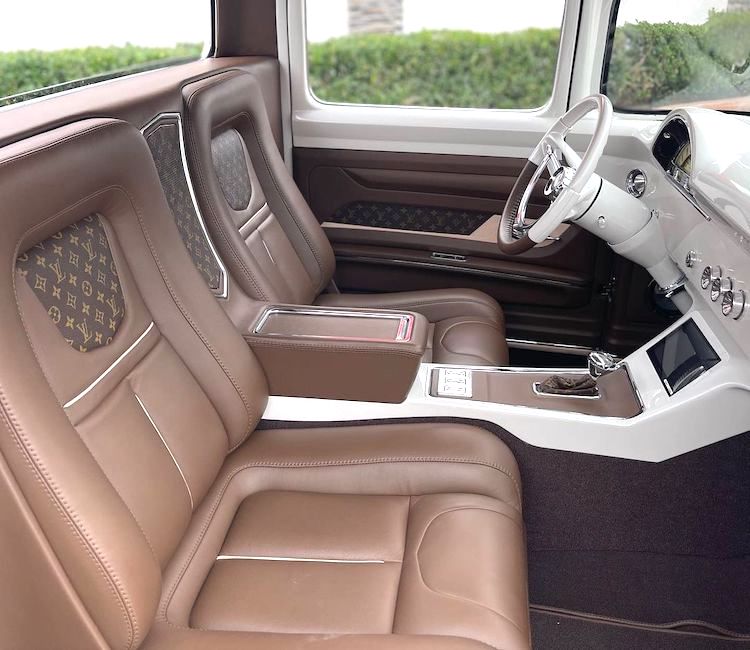 "The voting panel literally deliberated all week. Going back and forth for days with each other, arguing points, and dissecting the builds is all part of it. Picking one winner out of this talented group made it especially difficult. We're so grateful for all the entries and beyond excited for our 2021 winner RMD Garage," said Mal Maher, CEO of NC Carpet Binding & Equipment.
NC established the annual contest in 2018 to recognize, honor and encourage talent and innovation in our craft. It's the only industry award voted on by a panel of peers.
This year's judges included Stitchcraft Interiors, Cato's Custom Upholstery, Sewn Tight Interiors, Bux Customs, Custom Stitching Co., Customs by Vos, Interiors by Shannon, NC Carpet Binding & Equipment, Douglass Interior Products, and The Hog Ring.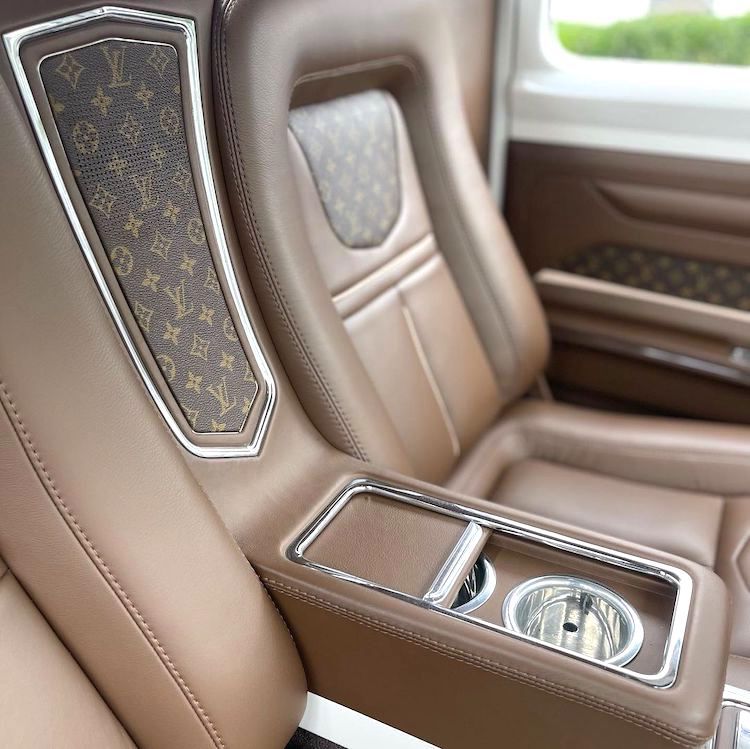 The only other three shops to win this prestigious award are DJ Designs in 2018, Stitchwurx in 2019 and Brent Parker Motor Trimming in 2021.
Douglass Interior Products, which also sponsors the annual contest, was excited to add RMD Garage to the list of elite winners.
"Douglass Interior Products is so happy for RMD Garage and their amazing interior submission," said Nick Roberts, director of marketing at Douglass. "We want to thank everyone who entered the contest this year. As usual all entries were so creative and extremely well executed. We also want to thank The Hog Ring and NC Carpet for partnering and organizing this great contest to support such a great industry. We look forward to working with RMD Garage in the future."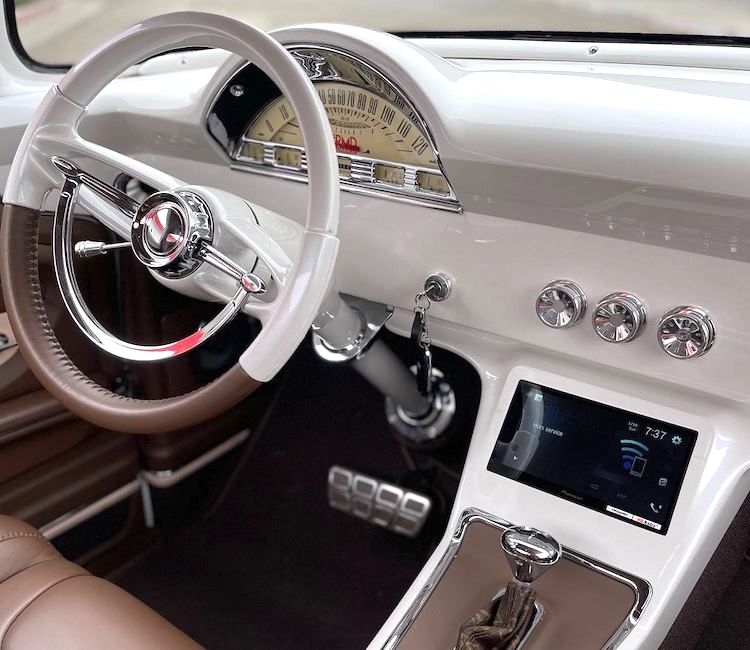 Maher echoed Roberts' sentiment: "A very special thank you to Douglass Interior Products for their generous $2,500 product prize. Of course a huge thanks to The Hog Ring for their support and to the judges who really go the extra mile determining a winner."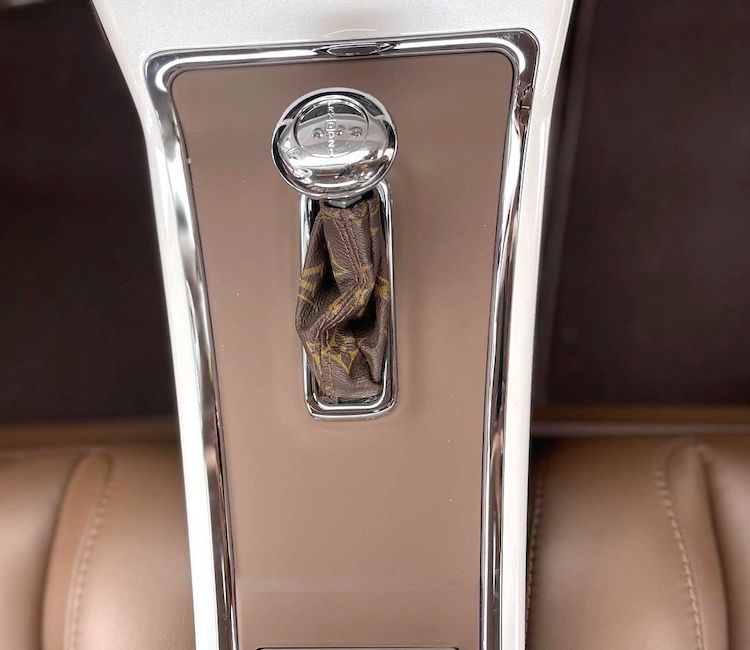 The contest isn't over yet!
Next week, voting opens up to the public for the first annual "NC People's Choice Award." So tune in, vote and have your say!
To see more jaw-dropping interior work by RMD Garage, visit their website and follow them on Instagram.
To learn more about NC Carpet Binding and Equipment, visit their website and follow them on Instagram and Facebook. Also check out Douglass Interior Products' website, Instagram and Facebook.