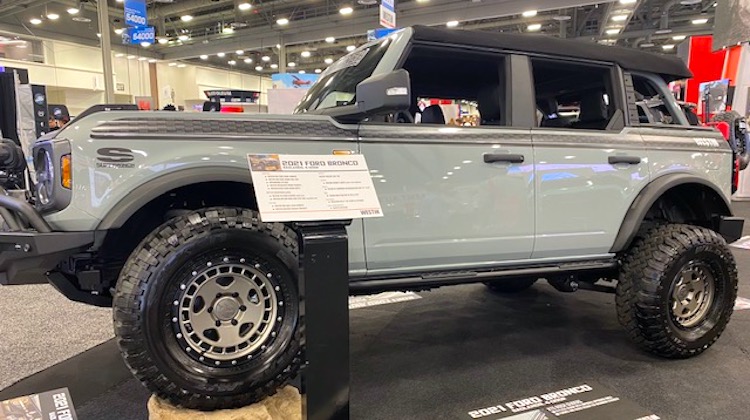 If you attended the 2021 SEMA Show, chances are you spotted a vehicle that donned Haartz topping — because they were everywhere!
Representatives from Haartz Corporation, a leading supplier of soft top material for convertible cars and SUVs, were there walking the showroom floor talking to folks about their eye-catching and innovative materials.
Among the many vehicles equipped with Haartz topping were the Ford Bronco, Jeep Wrangler and GMC EV Hummer. All of them were outfitted with Twillfast, a line of 3-ply toppings with polyester and/or polyester-cotton backings. Of course, many classic cars and hot rods also featured tops made from Stayfast, another 3-ply topping by Haartz.
This year Haartz made a particularly big splash with their tonneau truck bed cover materials. In fact, Fox Products' RaZor Top — a line of truck covers with the ability to be raised and lowered — is made from Haartz's innovative Cover-All material.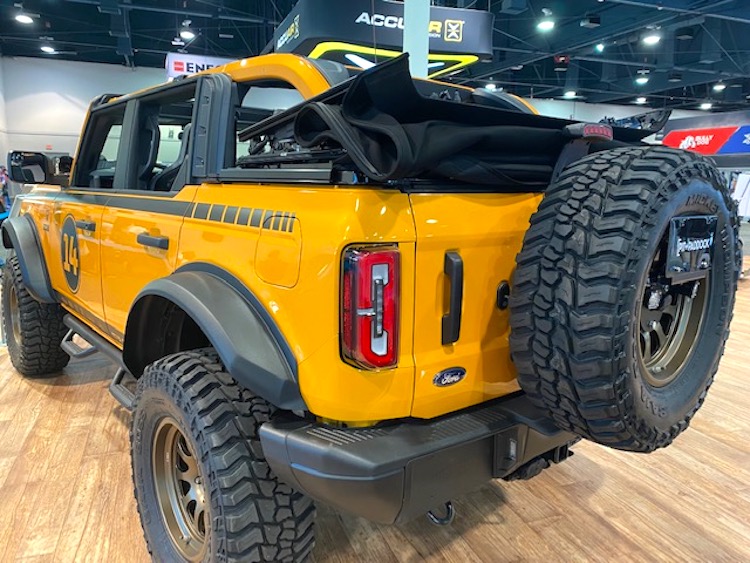 "SEMA was such a great opportunity to see the breadth and versatility of the topping materials we manufacture – both for OEM and aftermarket applications here at Haartz," said Phil Hollenbeck, sales manager for automotive exteriors at Haartz. "Whether equipped on a modern custom vehicle like the 2021 Ford Bronco or a classic like some of the vintage Chevrolets we saw on the floor, our line of toppings are perfect for OEM builds or custom designs."
The 2021 SEMA Show was the industry's first major in-person event since the coronavirus pandemic. It was a massive success, drawing more than 1,300 exhibitors and thousands of attendees.
To learn more about Haartz's highly engineered and uniquely designed toppings, visit Haartz.com and follow them on Facebook, Twitter and Instagram.