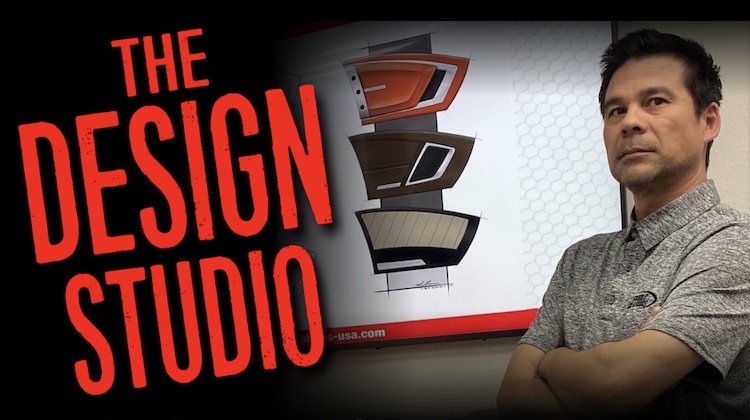 Have you ever wanted to learn how to design car interiors using computer software and other high-tech equipment? Here's your chance!
Tom Miller, renowned fabrication and integration specialist, is teaching the "Master Design" educational track at next month's MasterTech Expo.
The "Master Design" track includes four classes that focus on Conceptual Design, CAD Software, Reverse Engineering and Automation CNC/Laser.
"Every great vehicle build starts with a concept followed by an intentional design," said Bryan Schmitt, expo creator and founder of Mobile Solutions. "The 'Master Design' track will teach the principles of what constitutes good design in both classic and modern cars."
This track will help you understand the process of sketching out a design on paper, and the benefits of transforming it into a digital sketch with easy-to-use software.
During the the first session, Miller will show his process for designing a vehicle's trunk and discuss the details of each element. By watching him design in real-time, you'll pick up lots of pro tips that you can employ in your own work.
Trust us, this is the guy you want to learn from. Miller was awarded Installer of the Year in 2014 and received five "Top 100 Installer" and three "Top Twelve" installer awards from Mobile Electronics magazine.
"Interior fabricators who want to take their work to the next level cannot miss this educational track," said Schmitt. "Technology will skyrocket a shop's profitability. Come and learn from the experts and enter a new dimension of creativity in your interior design work."
MasterTech Expo will take place on March 6 – 9, 2022 at Mesa Convention Center in Mesa, Arizona.
Early registration is $799.99 — and it's worth every penny.
For event details, including registration info, visit mastertechexpo.com, and follow the event on Facebook and Instagram.
Mobile Solutions, the home of World-Class Fabrication Products and Advanced Training Programs, is online at mobilesolutions-usa.com, as well as Facebook, Instagram and YouTube.
Related Stories: