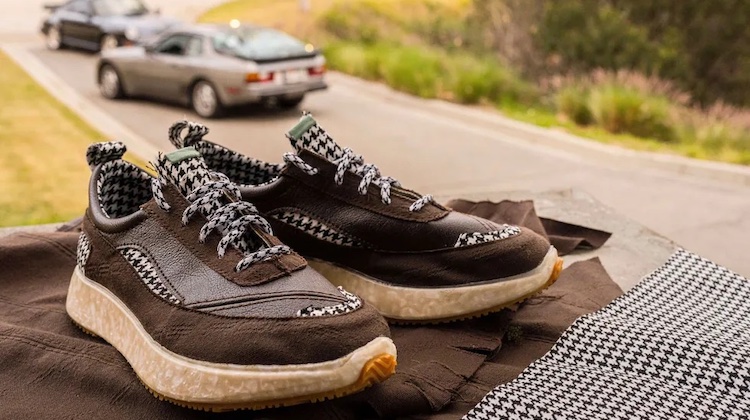 Matt Zheng, a transportation design student in California, recently made a pair of shoes to match the interior of his 1987 Porsche 944 — and now you can too.
Zheng designed the shoes for his ECOMADEinLA class at Art Center College of Design. He was tasked to create a wearable item using dead stock and upcycled materials. Seeing as he recently had his Porsche upholstered, and had loads of old scrap fabric, he decided to use that.
"I am a designer, I design cars," Zheng told Autoweek. "This is my side passion. I love cars, obviously, so these shoes are made from the material from my own car."
He designed the shoes using the Porsche's old seat covers and some locally sourced houndstooth fabric, and partnered with Los Angeles-based COMMUNITYmade to manufacture them. COMMUNITYmade specializes in making custom-order shoes.
Zheng's shoes turned out great, and likely landed him an A+ for the class. But the real story here is that trim shops can easily replicate his success.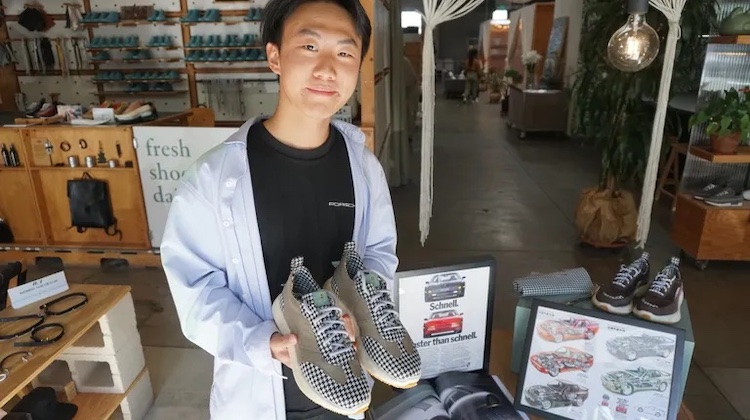 Shannon Scott, co-owner of COMMUNITYmade, said all a designer has to do is bring in a shoe sketch and tell his team what materials to use, and they handle the rest.
"The idea is that we can prep everything here, we've got boutique studio capabilities, we can do custom versions, we can actually make any shoe from scratch," Scott said. "So it's not just our [shoe] models, we've had a lot of other creators that have come in."
In other words, an auto trimmer can take scraps from an interior project to COMMUNITYmade and turn them into shoes for high-end clients looking for something special.
COMMUNITYmade charges $400 for one pair of custom shoes, but the price decreases if you order in bulk. They can take orders up to 1,000 shoes, Scott said.
It's not a bad idea to gift a pair to a client paying big money for a full custom job. It'll blow his mind, set you apart form competitors, and when word gets out, land you more high-end projects.
Think about it.
Related Stories: