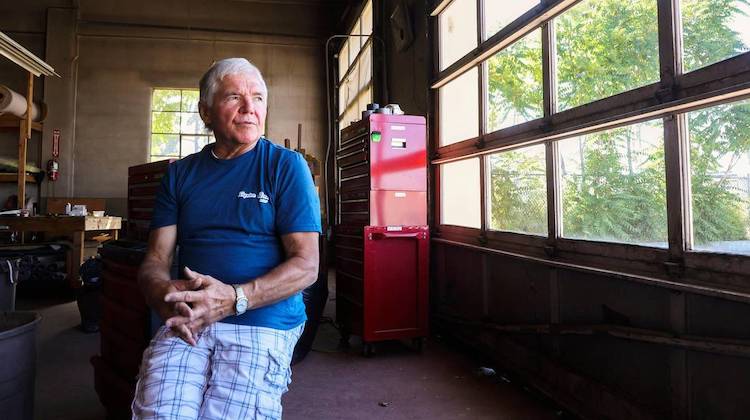 After more than 70 years in business, Boise Car Upholstery is calling it quits.
"I've had customers come in and cry because I'm closing the doors," Terry Botkin, who has owned the trim shop for the last 40 years, told the Idaho Statesman.
Terry bought the business in 1982 from local businessman Jack Rhoads, who opened the shop 30 years prior. Rhoads had learned to sew in the US Navy, where he was tasked with repairing parachutes.
"It's not something I ever pictured myself doing," Terry said. "But it was intriguing to me, because I could do something with my hands, which I enjoyed. … going to a desk job wearing a suit and tie was not for me."
After Jack sold the business to Terry, Jack stayed on for a few years to teach him the craft.
"He was a great mentor," Terry said. "It was all just hands-on learning. No schooling, no training, just learning on the job."
Since then, Terry has run the shop in an "old school" fashion, and has been quite successful. He attributes it to his customer service.
"This is one of the few places you can go and not feel like you have to take a number, like you are a number," he said. "I didn't ever want to be that way. And this industry is becoming that way, as well, and I guess if you want to grow, you have to be that way."
Terry says he wouldn't change a thing. "I could have done other businesses that maybe would have been a better business, made more money," he said. "But this was very gratifying for me."
Now he looks forward to spending more time with his 19 grandchildren and fishing.
Please join us in wishing Terry a happy, healthy and fulfilling retirement.
Related Stories: