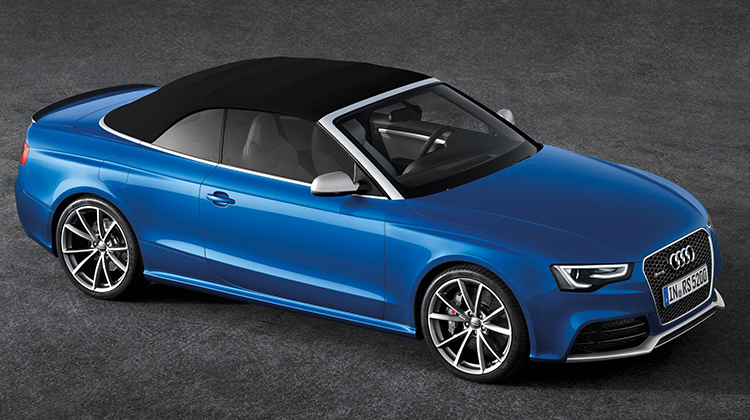 Curious about convertible tops and how they've evolved over the years? Then check out this insightful interview with Eric Haartz, CEO and third-generation owner of Haartz Corporation.
Haartz Corporation is a world leader in highly engineered and uniquely designed convertible toppings. Nearly every soft top convertible vehicle manufactured today dons Haartz fabric.
In his interview with Motor Biscuit, Eric Haartz talked about his company's 100 year history, and shed light on how their products have become better and stronger over the years.
Today's tops, he said, are better able to withstand the elements, last much longer, and provide greater insulation and acoustics. Aesthetically, the look and feel is of the highest quality, they don't wrinkle as easily, and some even feature woven patterns and designs.
"Just like the cars themselves, they have advanced and evolved. The architecture hasn't changed a lot. But if you compare a 2022 car with a 1922 model, they are world of difference!" Eric Haartz said.
So what's next for Haaartz? More sustainable products, of course.
"We want to embrace sustainable production and sustainable materials," he said. "We're just starting to scratch the surface on using sustainable materials."
"History without a future is pretty bleak stuff so we want to make sure that we are attentive to a good future. We're going through a challenging market, we're continuing on and doing well."
To read the full interview, see "Haartz Celebrates Its 100 Years In the Automotive Soft Top Industry." To learn more about Haartz, visit Haartz.com and follow them on Facebook, Twitter and Instagram.
Related Stories