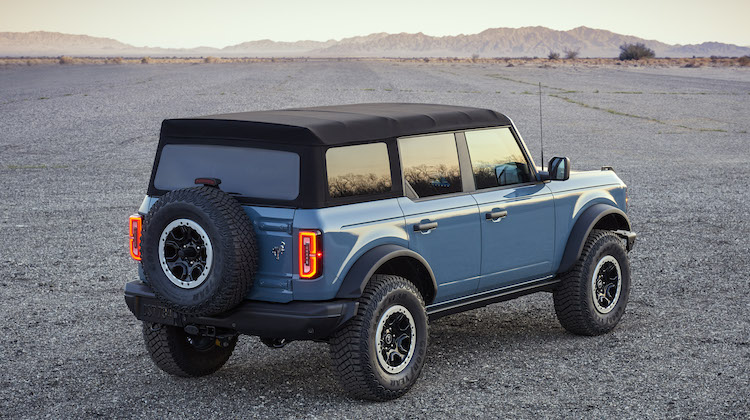 The Ford Bronco was recently named 2022 North American Utility Vehicle of the Year, thanks to its strong off-road performance, rugged styling and durability — which, of course, includes a soft top made from Haartz Corporation fabric.
The North American Car, Truck and Utility Vehicle of the Year Awards (NACTOY) are announced every year and are judged by a panel of 50 automotive journalists from the United States and Canada. They put eligible vehicles through the wringer, assessing such factors as innovation, design, safety, handling, driver satisfaction and value.
In the end, they announce a car, truck and utility vehicle of the year. This year's winners were the Honda Civic, Ford Maverick and Ford Bronco, respectively.
The Bronco beat all other utility vehicles to claim the top spot.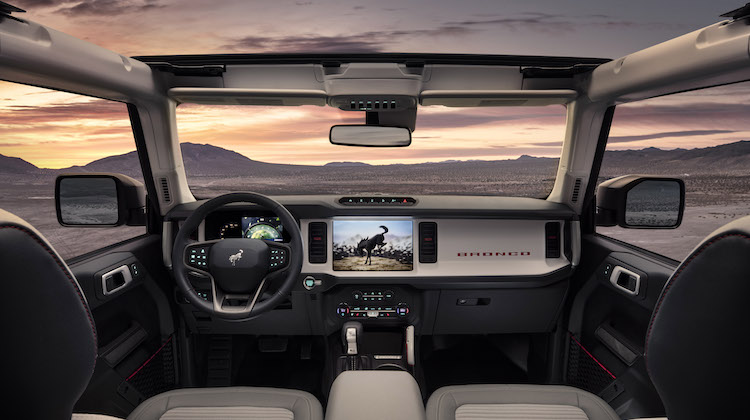 "The Ford Bronco is a home run, a credible competitor to the Jeep Wrangler that also bears the looks and electronic wizardry to take on the more expensive Land Rover Defender. If the Bond bad guys had had the Bronco's Sasquatch package, ol' James might have been in trouble," Henry Payne, a juror and auto columnist for The Detroit News, said in a press release.
He wasn't the only juror to sing the SUV's praises. Jack Nerad, executive editorial director at Kelley Blue Book, said the Bronco "delivers on the promise of its legendary name."
"Instead of giving the public a lukewarm placeholder with a nostalgic logo, Ford has pulled out the stops to create a very credible competitor to that other four-letter off-road brand," Nerad added.
Among the Bronco's many impressive features is its folding soft top, which is made from Haartz's Twillfast RPC material.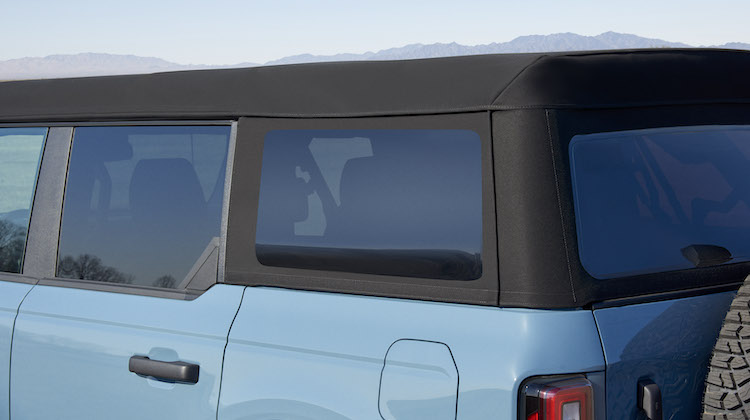 Twillfast RPC is an acoustically enhanced 3-ply topping with acrylic twill weave facing, rubber inner-layer and polyester dobby backing. It's the same soft top material featured on the BMW 6-Series and Corvette C7, among other popular convertibles.
"This award from NACTOY proves that the Bronco is a strong addition to the growing market of SUVs with removable tops," Haartz Corporation said in a statement. "And based on the waiting lists for the Bronco, it seems like customers agree: convertible open-air SUVs are here to stay."
To learn more about Haartz's highly engineered and uniquely designed toppings, visit Haartz.com and follow them on Facebook, Twitter and Instagram.
Related Stories: