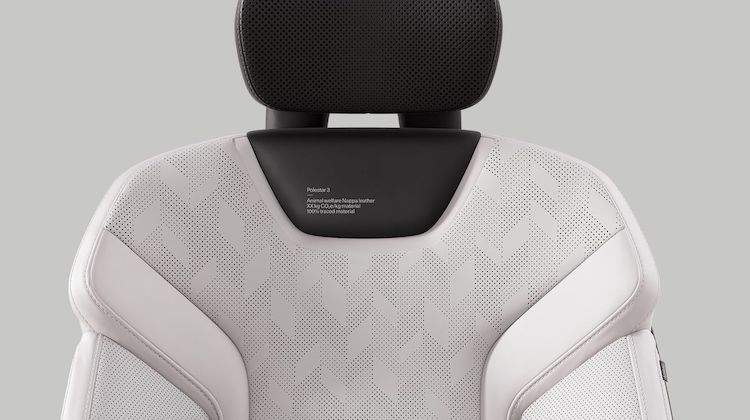 The 2024 Polestar 3 will feature labels on its seat upholstery stating its sustainability credentials.
Polestar, the all-electric subsidiary of Volvo, has been putting sustainability labels on models since 2021. But this is the first time it'll be featured on seating upholstery.
"When the 2024 Polestar 3 finally enters production in the latter half of 2023, a section on its front seats below the headrests will list details about the climate impact of the materials used," Car and Driver reports. "Customers will have the choice between an alternative to leather called MicroTech (a.k.a. vinyl) as well as wool and nappa leather options which are both certified as being sourced from farms that responsibly raise animals."
The seat labels will provide information about the upholstery's carbon foot print, percentage of recycled and renewable materials, where it was sourced and more. The point is to appeal to Millennial and Gen Z drivers who are becoming increasingly concerned with issues of sustainability and environmental protection.
The labels will help Polestar tout its green credentials, while helping consumers make educated decisions about the cars they drive. Of course, once Polestar does this, other automakers will too.
In fact, we predict sustainability labels are going to become a thing. Too bad it looks so ugly.
Related Stories: