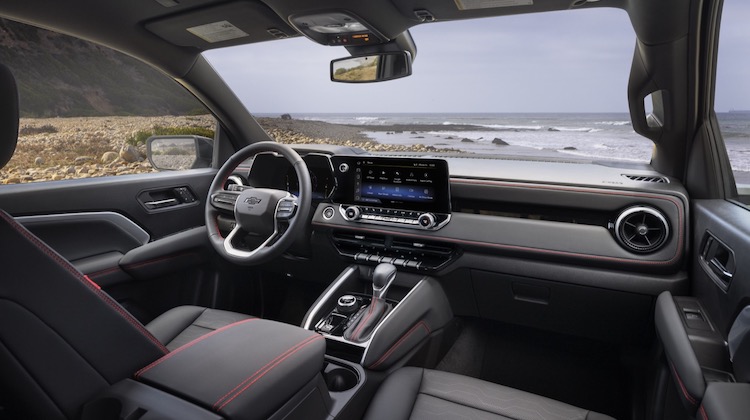 General Motors has filed a patent for a new line of faux leather material called Evotex.
The patent, filed on January 10 with the United States Patent and Trademark Office, is for a synthetic leather-like material to be used as "upholstery for vehicles; fitted seat covers for vehicles; vehicle seats," according to GM Authority.
Evotex will be offered on new Chevy vehicles, starting with the 2023 Colorado and 2024 Trax. For some, it will be standard.
GM Authority says Evotex is similar to Toyota's Softex material and Subaru's StarTex upholstery. Basically, it's a vinyl that looks and feels like soft leather.
In recent years, such materials have been marketed as "vegan" because, unlike genuine leather, they are not made from animal byproducts. However, it's important to note that they are also not made from plants, nor are they sustainable.
Chevy will continue to offer leather upholstery on most of its cars, but as an optional upgrade.
Related Stories: