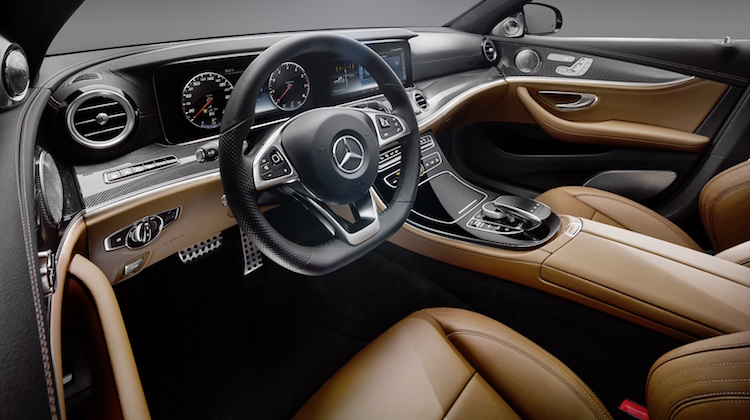 Mercedes-Benz recently got into some hot water when a customer found out the seats in his 2018 E-Class SE weren't entirely upholstered in leather, despite an advertisement implying that was the case.
The customer, who purchased the vehicle for about $46,000 from a UK dealer, was disappointed with some of the upholstery on the seats and became suspicious it wasn't genuine leather.
To satisfy his curiosity, he sent samples of the upholstery to a laboratory. Tests concluded that the seat faces were genuine "bovine" leather, but the sides were vinyl. (Of course, any auto upholstery shop could have told him that)
The man was so furious he lodged a complaint with Mercedes-Benz.
Misleading brochure
According to Daily Mail, a brochure for the E-Class SE says it comes standard with leather seats, but doesn't reveal the material is partially fake.
A Mercedes-Benz spokesman admitted the automaker could have been clearer about the upholstery fabric, but stopped short of saying customers were misled.
"As standard, the E-Class SE has leather upholstery, which means the main surface area of the seats is covered in genuine leather. Some parts of the seat – the sides, and underneath – are upholstered in a synthetic material. We are investigating altering the wording in our brochures to ensure this is made clearer."
The customer has since returned the E-Class and purchased an Audi A7 with full leather seats.
Industry-wide epidemic
Of course, this isn't the first time an automaker hasn't been forthright with its claims of leather upholstery. Both Kia Motors and Toyota Motor Corporation have been accused of misleading customers.
Unfortunately, the issue isn't limited to a few automakers. Passing off faux leather for the genuine article has become an industry-wide epidemic.
The practice, which is misleading at best and illegal at worst, has raised numerous red flags with consumer advocates. However, shrewd legal protections — namely through the use of technical terms and complicated fine print — has allowed it to continue.
What's more, the deceitful practice isn't likely to end any time soon. Recent advancements that make it difficult to discern between fake and real leather, coupled with the industry's push to make affordable cars look and feel more premium, will ensure that.
These days, it seems, auto upholstery shops who purchase their leather from reputable suppliers like Hydes Leather are the last bastion in genuine leather craftsmanship.