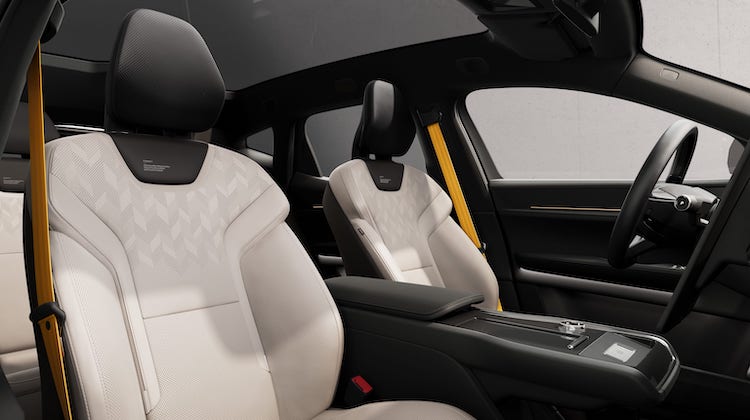 Polestar, the all-electric subsidiary of Volvo, says automakers that claim to have vegan interiors are full of shit.
Ok, so maybe they didn't use that word. But Fredrika Klarén, Polestar's head of sustainability, did tell WhichCar: "For me, it's a greenwash, because you cannot say that a car is vegan."
The term "greenwashing" refers to when a company uses false or misleading information to make a product seem more environmentally sustainable than it really is. So yeah, greenwash… hogwash… bullshit… it's all the same.
"Saying that a car is vegan is a lie to customers," Klarén explained. "Yes, you can have a vegan upholstery alternative, like we have because we want to ensure that, as a vegan, you have an alternative to move away from leather if you buy a Polestar 2 – but we will never make a claim that we have provided you with a completely vegan car."
She made the comments during an interview with WhichCar while discussing Polestar's plans to create the Polestar 0, the first truly zero-emissions vehicle.
Basically, her argument — which has merit — is that vegan interiors use plastic and vinyl materials, which are made from polyurethane (PU) and polyvinyl chloride (PVC). So while they may not use animal products, they're still really bad for the planet. And anyone who tells you otherwise is just "greenwashing."
For its part, Polestar doesn't claim any of its cars are completely vegan. At best, they used recycled materials, the details of which are proudly displayed on ugly seat labels.
But you have to respect the honesty.
Related Stories: