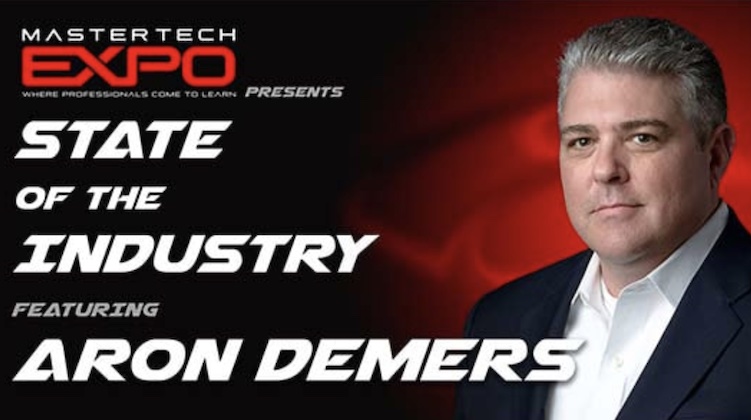 MasterTech Expo will welcome Aron Demers, vice president of the Automotive Aftermarket Business of VOXX International, for a lively keynote interview and discussion on the final day of the event.
The industry's premier event for pros to learn custom fabrication trends, tools and techniques will take place Mach 5 – 8, 2023 at the Mesa Convention Center in Mesa, Arizona. It is not an event that upholsterers, fabricators, designers and 12-volt technicians can afford to miss.
MasterTech Expo Founder Bryan Schmitt will interview Demers on the last day of the event about the future challenges of the automotive electronics industry and the impact of OEM innovations and collaborations on aftermarket products and system access. Among the many issues they'll discuss is subscription-based, in-vehicle amenities.
"I am honored to be asked to share my knowledge and insight to speak at the 2023 MasterTech Expo," Demers said. "The OEM and aftermarket have been tied together since the first consumer bought tires from a retailer that was not the car dealership. Since being involved in the Mobile Electronics industry for the last 32 years, I have seen the aftermarket consistently pivot to address new opportunities and deliver consumers enhanced in-car experiences. And today, with profits and technologies driving both the OEM and aftermarket, we need more than ever to be nimble enough to capitalize on every opportunity possible."
Schmitt said he hopes the discussion will reinvigorate attendees to seek new opportunities in the aftermarket.
"We are thrilled that Aron accepted our invitation to empower our guests with his knowledge and experience," he said. "It is our hope that attendees will leave with a broader insight of the larger automotive community, and renewed enthusiasm to meet the challenges ahead."
MasterTech Expo is comprised of three days of intensive learning and knowledge-sharing. There will be 30+ vendors exhibiting the latest tools and products, a ton of custom cars on display, a build-off competition, live music, contests, prizes, food and more!
If you attended the first MasterTech Expo, you know it's an amazing event. This year's will be even bigger and better, with new workshops and instructors, and a ton more fun. Trust us, you don't want to miss it!
To learn more about MasterTech Expo and register, visit mastertechexpo.com. You can also follow them on Facebook and Instagram.
Related Stories: