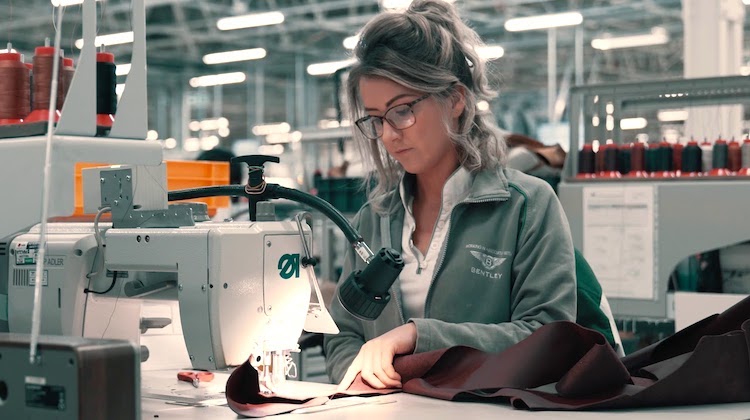 Bentley Motors has announced plans to hire 37 apprentices — including for their interior workshop.
"Opportunities are now available for future talent to join the world's most sought-after luxury car brand, based at Bentley's carbon neutral 'Dream Factory' in Crewe," the British automaker said in a press release.
Among the available positions is a Vehicle Interior Intermediate Apprentice, who will learn to master interior fabrication and auto upholstery. "Working with and being mentored by our expert craftspeople you will learn innovative processes and skills, whilst sustainably crafting the luxurious Interiors Bentley is renowned for," the automaker said.
Bentley says the interior apprentice will gain experience in plastic injection molding, highly specialized sewing techniques, veneer selection, lacquer application and more.
"Extraordinary people and products have always been at the heart of our business, and now is such an exciting time to join Bentley as we transform our entire operations in the coming years towards the electric era. Our new recruits will help underline our ambitions and shape the company, designing and creating the true epitome of sustainable luxury mobility," said Karen Lange, a member of the board for human resources at Bentley Motors.
These opportunities don't come often. Interested folks should act fast because applications are only open for two weeks. Click here to apply.
Related Stories: