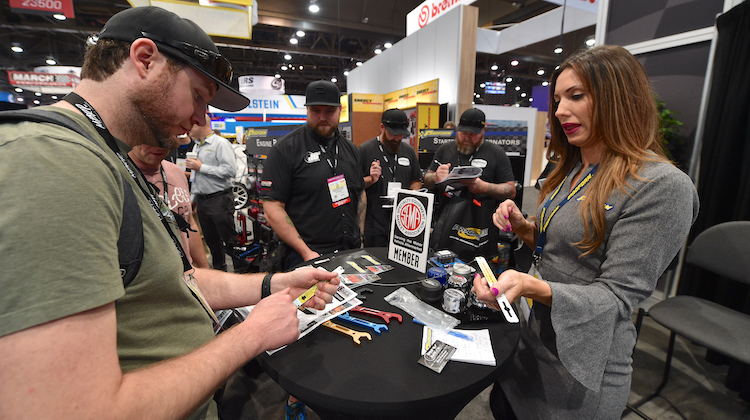 Make the most of industry events, like MasterTech Expo and SEMA, by following these five tips.
Motorhead Digital, an online marketing firm for automotive shops, recently published an article titled "How to Make the Most Out of an Industry Event for Your Brand" — and the advice is invaluable.
Here's an excerpt from the first tip, "Always Make a Plan of Action":
When attending an industry event, whether as a regular attendee, speaker, or sponsor, you should always plan your day to make the most out of it. When you have everything for the day planned out, you'll reduce the stress of having to juggle too many things on the day, and you'll be able to fit in everything you want to do. 
You can meet with who you need to meet and see the panels and talks you want. 
When creating your schedule, put everything you're doing for each day in the calendar, so you can access your plan when needed. Remember to leave space around the talks or panels you're running, and if you have a booth at the show, be sure to organize it into your schedule and consider delays. 
Big auto restoration and performance events are busy, and sometimes the day becomes much more hectic than you realize. Your schedule might change a bit on the day if meetings are rescheduled, or talks are pushed back, but by having a plan ready, you'll be prepared to make adjustments. 
The more you plan, the more comfortable you'll be on the day!
Make no mistake, with the appropriate planning you can turn any industry event into a money maker for your shop. After all, that's why you're going — right?
For more great tips, including the best spots to meet potential clients, read the full article by clicking here.
Related Stories: