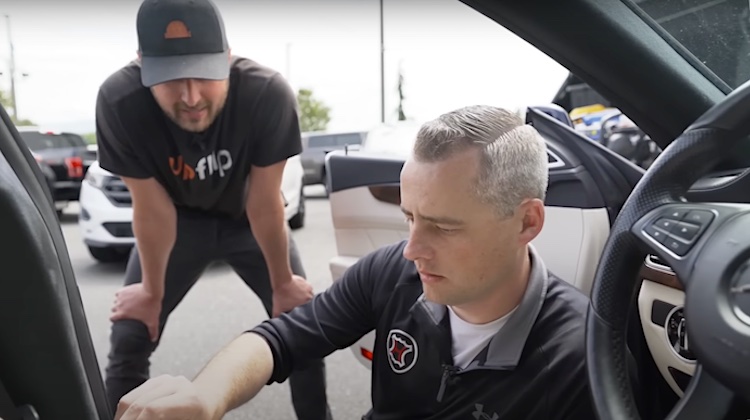 Hadrian Matei, owner of Hydes on Wheels in Washington, makes $240,000 a year repairing auto upholstery out the back of a small van, and believes any auto trimmer can do it.
Hadrian was recently interviewed by UpFlip, a YouTube channel that profiles entrepreneurs who built killer businesses and shows viewers how to replicate their success. During the interview, Hadrian explained how he started as an auto mechanic and detailer before transitioning to auto upholstery in 2013.
In the 10 years since, he's grown Hydes on Wheels into a powerhouse that does both traditional auto upholstery work, as well as vinyl and leather restoration, which is a growing segment of the industry.
Watch the video to hear how Hadrian learned the craft of auto upholstery, why he chose to go mobile, how much it cost to launch the business, where he finds customers, and more. Of course, he also provides loads of insight and advice on managing jobs, workflow and customer service.
Pay close attention to hear where he buys his supplies, including a special shout out to Keyston Bros.
Although the video focuses more on vinyl and leather restoration than auto upholstery, we still found it to be really inspiring, and would recommend every trimmer gives it a look.
To learn more about Hydes on Wheels, visit their website at hydesonwheels.com.
Related Stories: