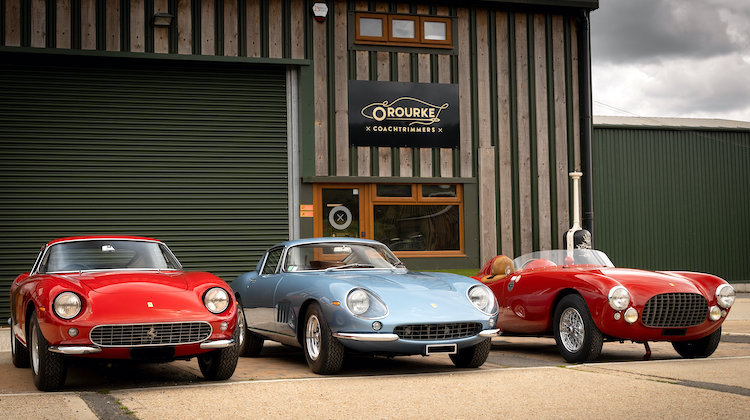 O'Rourke Coachtrimmers & Supplies are renown for their concours restorations of classic and exotic vehicle interiors. But how do they do it?
James Little of Collecting Cars recently visited the the trim shop in West Sussex, England, where he met the team and got a behind-the-scenes look at their operation.
While there, team member AJ took James on a tour of O'Rourke Coachtrimmers' magnificent archive of original interior patterns, which includes such rare cars as the Ferrari Daytona and Mercedes-Benz 300SL Gullwing. James explained how the archive is vital to restoring vehicles back to their original specifications.
Afterwards, James was taken down to the workshop, where he learned the finer points of carpet binding from team member Jake. Later, he met owner Robert O'Rourke, affectionately nicknamed Rorky.
Rorky explained how he got his start in the upholstery business and showed James some of his shop's latest projects. Rorky even offered some useful tips on how to select the best leather and right part of a hide for the job.
The visit, captured on a 16-minute video, provides a rare peek inside a first-class trim shop. The facilities, operations and work are sure to inspire you.
To learn more about O'Rourke Coachtrimmers & Supplies, check out their website and follow them on Facebook and Instagram.
Related Stories: